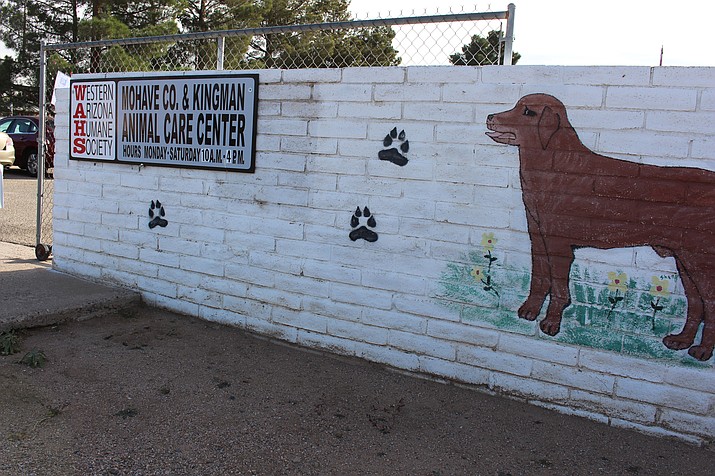 Some 15 dogs were taken to Western Arizona Humane Society shelter in Kingman after Jacquelyn Chevalier was cited for operating an unlicensed kennel in Golden Valley. The Arizona Attorney General was asked to investigate the county's ordinances regarding kennel licenses.
Stories this photo appears in:

County officials are standing by a zoning ordinance that requires a special use permit to allow more than 10 dogs and 10 cats on a property, validating their actions to remove malnourished animals from a woman's home in Golden Valley.