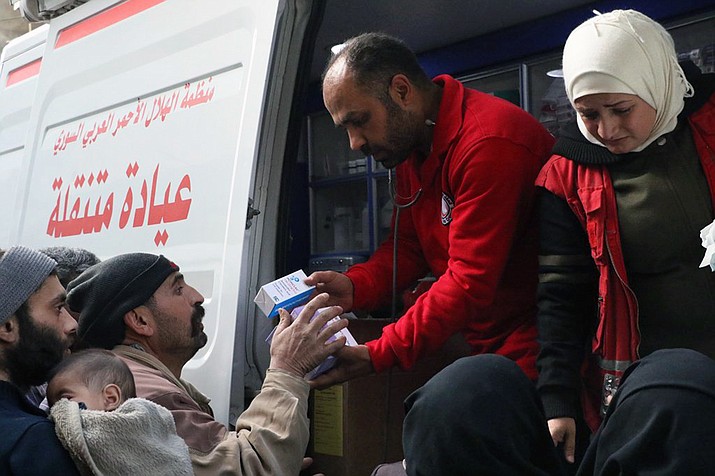 This photo released by the Syrian Red Crescent shows a convoy of vehicles of the Syrian Red Crescent arriving to Douma, eastern Ghouta, a suburb of Damascus, Syria, Monday, March. 5, 2018. Desperate for food and medicine, Syrian civilians in the war-ravaged eastern suburbs of Damascus hoped for relief Monday as a 46-truck aid convoy began entering the rebel stronghold, the first such shipment in months. (Syrian Red Crescent)
Stories this photo appears in:
A Russian military cargo plane crashed near an air base in Syria on Tuesday, killing all 39 Russian servicemen on board in a blow to Russian operations in Syria. The Russian military quickly insisted the plane was not shot down and blamed the crash on a technical error.
By ZEINA KARAM and NATALIYA VASILYEVA, AP
March 7, 2018