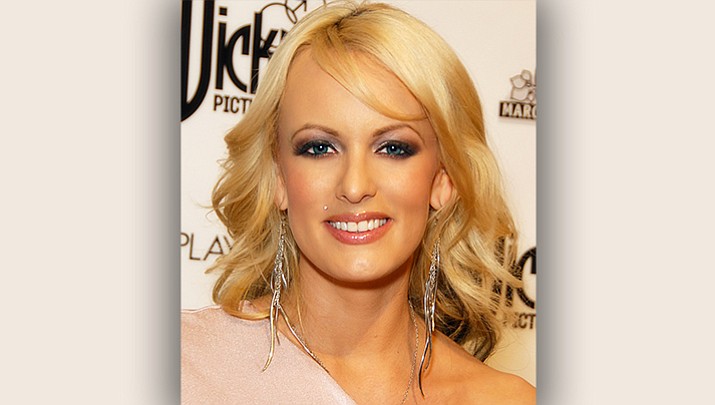 File photo of Stormy Daniels, whose real name is Stephanie Clifford, attending the AVN Adult Entertainment Expo at the at the Sands Convention Center, Las Vegas, Nevada on January 8, 2010. Daniels is suing President Donald Trump and wants a California judge to invalidate a nondisclosure agreement she signed days before the 2016 presidential election. (Photo by Glenn Francis of PacificProDigital.com, CC 3.0 https://goo.gl/sx5UgU)
Stories this photo appears in:

A judge on Friday delayed a civil lawsuit by porn actress Stormy Daniels against President Donald Trump and his personal lawyer, Michael Cohen, citing a criminal investigation the attorney is facing.
By AMANDA LEE MYERS , Associated Press
April 29, 2018

Adult film star Stormy Daniels says she was threatened to keep silent about an alleged sexual encounter with Donald Trump in 2006, telling her story in a highly anticipated interview with CBS' "60 Minutes" broadcast Sunday.
By KEN THOMAS & KEVIN FREKING, AP
March 26, 2018

A porn star who has said she had sex with Donald Trump filed a lawsuit seeking to invalidate a nondisclosure agreement and "set the record straight," her lawyer said Wednesday.
By MICHAEL BALSAMO & CATHERINE LUCEY, AP
March 7, 2018