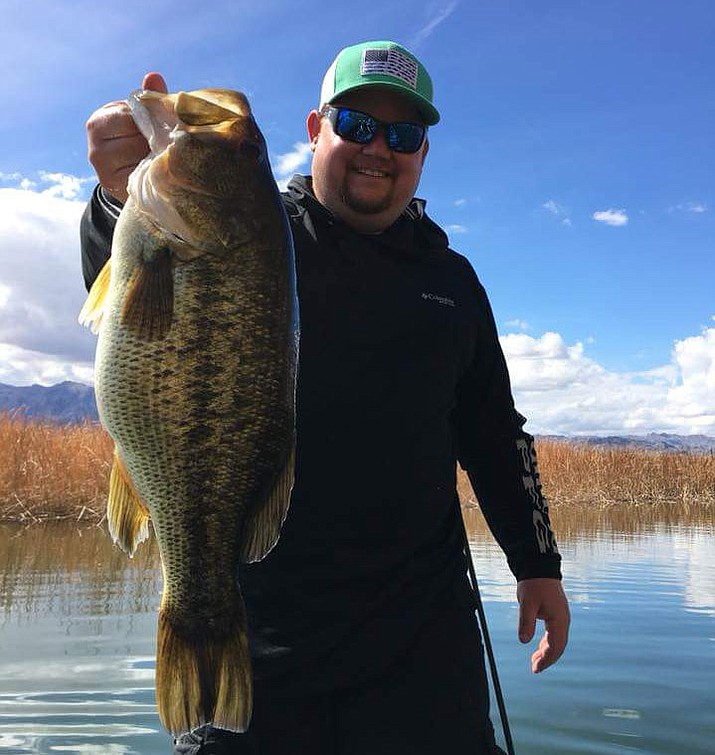 Chris Morris holds the 7 lb. 6 oz. largemouth bass he caught while fishing at Lake Havasu.
Stories this photo appears in:

Local anglers Chris Morris and friend Anthony Tatzel went on a "fun fishing trip" on Lake Havasu and according to Morris, he caught the biggest bass of his life.