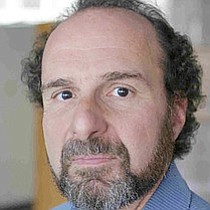 Howard Fischer is a veteran journalist who has reported on state government and legal affairs in
Arizona since 1982, the last 25 for Capitol Media Services which he founded in 1991. Fischer's news reports appear in daily and weekly newspapers around the state, and are heard on Arizona Public Radio.
Recent Stories
Documents obtained by Capitol Media Services show the governor hopes to generate $15 million a year by convincing Arizonans to play "keno.''

Gov. Ducey's plan doesn't meet the key goal of getting an increase of education funding
Calling the governor's proposal inadequate, leaders of the #RedForEd movement have scheduled a vote this week to decide by Friday whether to strike.

With no action by the governor or attorney general, two Arizona residents filed suit Wednesday to block the Census Bureau from adding a citizenship question to decennial count.

Gov. Doug Ducey on Wednesday signed legislation which sets for the first time ever a minimum age for marriage in Arizona.
Women who want to terminate a pregnancy are going to be asked some questions first. But they don't have to answer.
Well, the way Attorney General Mark Brnovich sees it, you can't get on your computer and order booze between 2 and 6 a.m., even if you're not planning to have your order delivered until more reasonable hours – and even if that order is going out of state.

Hoping to head off a walkout, Gov. Doug Ducey unveiled a plan Thursday he said will provide teachers the 20 percent pay hike they are demanding -- by the 2020-2021 school year.

Ducey, speaking with reporters after addressing the troops, did not dispute that apprehensions along the Arizona-Mexico border are as low as they've been in decades.

Thousands of DACA recipients are going to have to pay more next year if they want to attend any of the state's three universities or community colleges.

On a 20-8 margin the state Senate voted Thursday to make it illegal for anyone younger than 16 to wed.