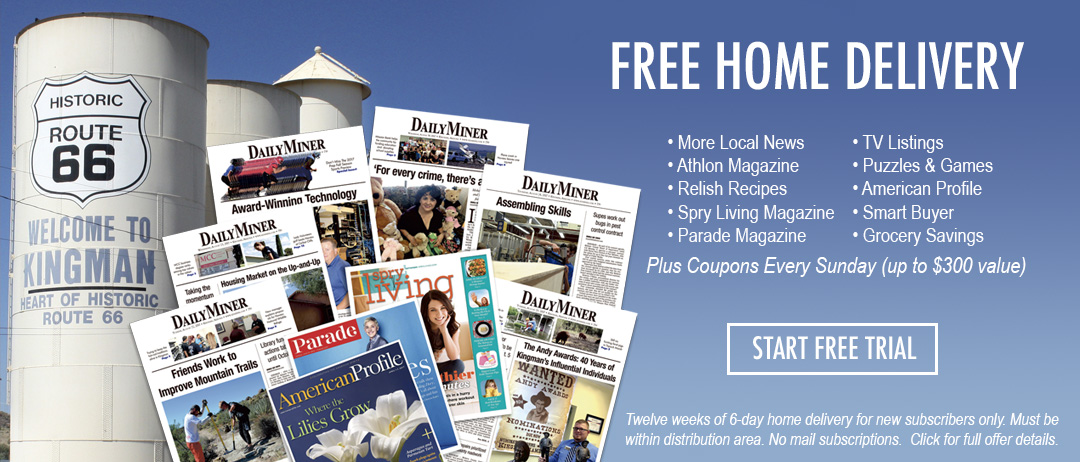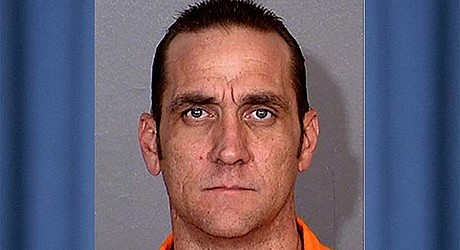 Arizona Department of Corrections officials say a minimum-custody inmate who walked away from an off-site work crew in Casa Grande is back in custody.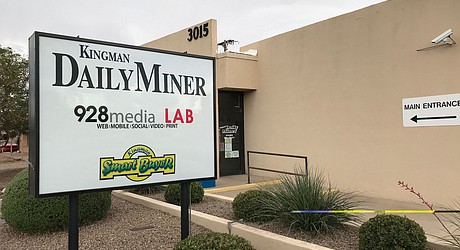 There will be no Monday or Tuesday paper on Nov. 18 and 19, as the Wednesday, Nov. 20 edition starts a shift to print publication on Wednesdays, Fridays and Sundays.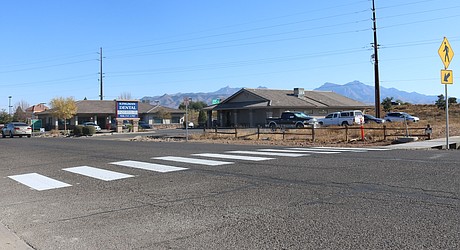 Motorists and pedestrians alike will soon notice a new crosswalk on Beverly Avenue, courtesy of Kingman Regional Medical Center and the City of Kingman.
Brian David Printup, arrested in March 2019 on charges related to transporting dangerous drugs for sale, was sentenced to four years in prison Friday, Nov. 1 after entering a guilty plea.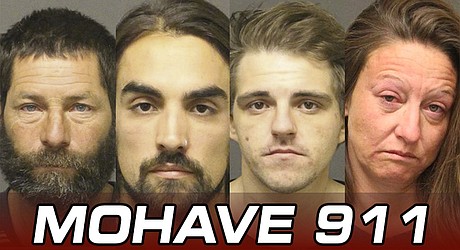 The Mohave County Sheriff's Office made the following arrests for the week ending Nov. 8.
Alexander Van Muchow, charged with numerous felony counts related to drug possession and manufacturing, entered not guilty pleas during his arraignment Thursday, Nov. 7.
Lee Williams' Lozell Sheppherd, Donnie Simms and Kameron Toms were named to the 4A Grand Canyon Region first team.
A group of seven athletes from Kingman and Kingman Academy high schools picked up postseason accolades from the 3A West Region.
Anthony Davis had 24 points and 12 rebounds, Kyle Kuzma added 23 points and the Los Angeles Lakers beat the Phoenix Suns 123-115 on Tuesday night.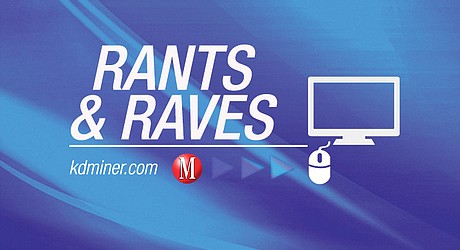 Submit Rants and Raves at kdminer.com/rants-and-raves or email editorial@kdminer.com. If your rant/rave is about a specific story please mention the headline.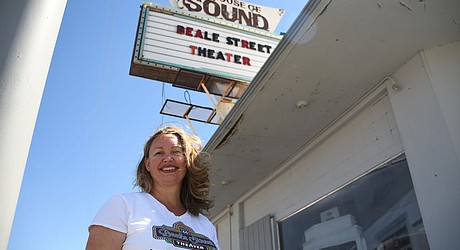 The Kingman Center for the Arts is thrilled and honored to announce it is on target to meet Angle Homes' $100,000 Matching Grant Challenge by the end of 2019.
Reader Poll:
Are you prepared for the holidays?
Reader Poll:
Are you prepared for the holidays?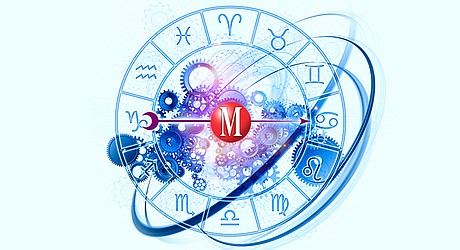 SCORPIO (Oct. 23-Nov. 21): Taking control will make you feel less anxious.
Dear Abby: I have my granddaughters write thank-you notes to everyone who gave them presents for Christmas, birthdays and special events.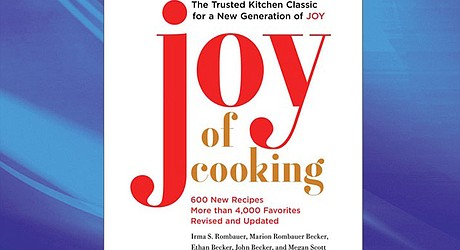 Imagine carefully testing several thousand recipes for a beloved cookbook.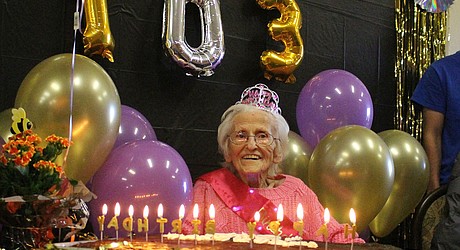 Marie "Jeanette" Jakubowski was all smiles Wednesday, Oct. 30 as she celebrated her 103rd birthday at the Lingenfelter Center, 1099 Sunrise Ave.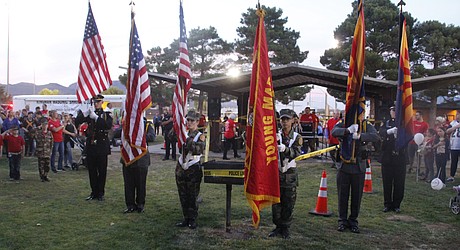 The Kingman Young Marines, under the command of Marine Lt. Col. Robert Skankey was recently named Young Marine Unit of the Year for the program's Black Sheep Battalion.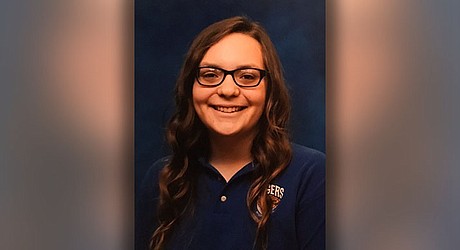 Emily McCracken was recently selected as the Kingman Rotary Club's student Rotarian.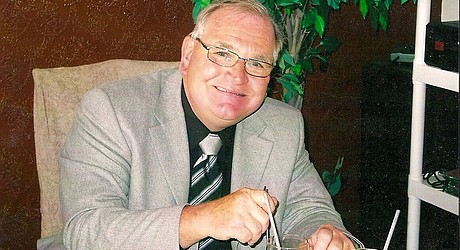 Bob worked for the Pittsburgh Airport then moved his family to Kingman, Arizona in 1985 to work for Southern California Edison at the Mohave Generating Station.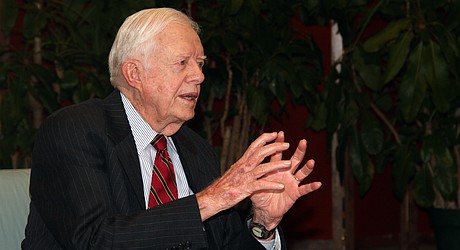 Carter will remain in the hospital for observation, said Deanna Congileo, his spokeswoman at the Carter Center.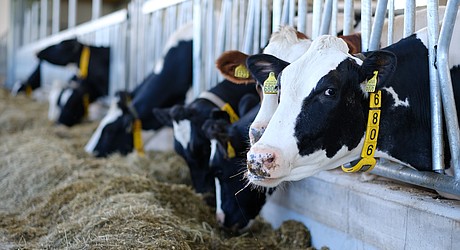 Dean Foods, America's biggest milk processor, filed for bankruptcy Tuesday amid a steep, decades-long drop-off in U.S. milk consumption blamed on soda, juices and, more recently, nondairy substitutes.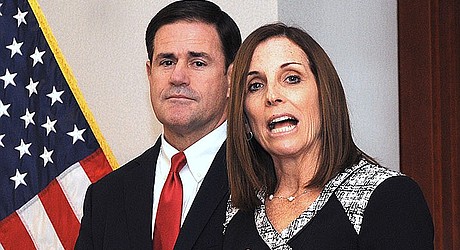 The state's top Republican senator said Monday that immigration officials need to examine situations before veterans who are in this country illegally are deported.
A monsoon storm caused some havoc in Golden Valley and surrounding areas on Wednesday, Aug. 8, 2019.