It was a deadly day for Mohave County, as the county Department of Public Health reported the evening of Thursday, Aug. 6 that four more county residents have died from complications of COVID-19.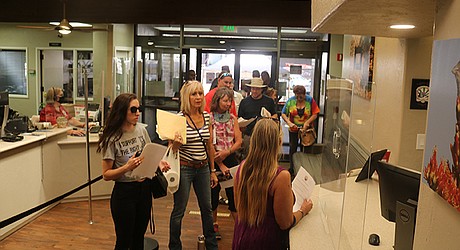 Kingman area residents, though apparently not all from within city limits, marched into the City Complex in the late morning of Thursday, Aug. 7 not only seeking answers regarding the face mask proclamation, but also to "help" public officials understand the perceived dangers of such an order.
Mohave County has surpassed the 150 mark for deaths from COVID-19, even as the number of new cases and deaths, along with positivity rates, have started to decline.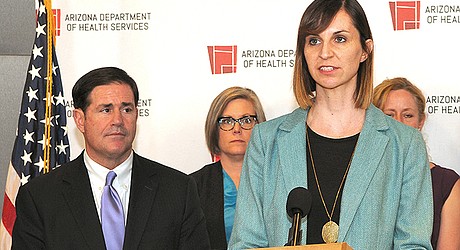 Arizona's top health official and the state's education chief laid out a series of guidelines Thursday that public schools were urged to use when deciding whether coronavirus infection rates are low enough to safely reopen for full in-person learning.
Politicians in tight races should not expect final results from Arizona's primary election for at least a few days, a regular occurrence in the state even though it sees the vast majority of voters cast ballots early by mail.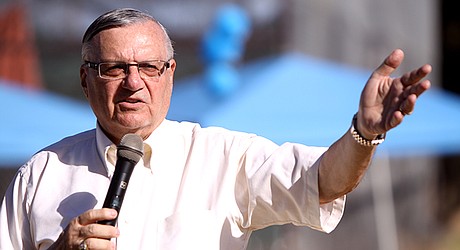 Arizona has grown more politically moderate in the past five years, but Republican primary voters haven't entirely abandoned Joe Arpaio, the six-term sheriff of metro Phoenix who lost the job in 2016 amid voter frustration over his legal troubles and headline-grabbing tactics.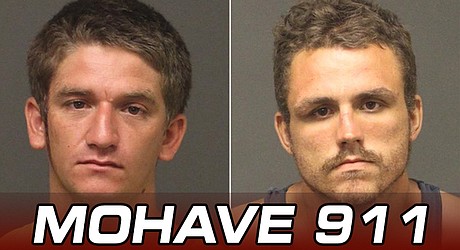 Jacob Michael Kennedy, 23, of Topock, was arrested by Mohave County Sheriff's Office deputies after reportedly assaulting a woman and discharging a firearm inside a residence on Monday, July 27.
Stephanie Ruth Brown, 36, of Kingman, reportedly admitted to shooting her fiancé, who suffered non-life-threatening injuries, on Thursday, July 30, according to the Mohave County Sheriff's Office.
Jacob Patrick Frazell, 26, of Kingman, was arrested by the Mohave County Sheriff's Office on suspicion of drug-related charges on Wednesday, July 29.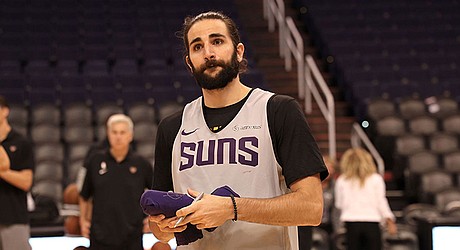 The NBA bubble appears to have given the Phoenix Suns new life.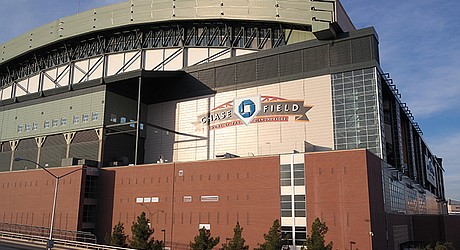 Kole Calhoun lined a two-run double in the ninth inning and the Arizona Diamondbacks rallied to beat the Houston Astros 5-4 Thursday night to win their first series of the season.
The Arizona Coyotes knew they had a big opportunity once their challenge erased Nashville's go-ahead goal early in the third period.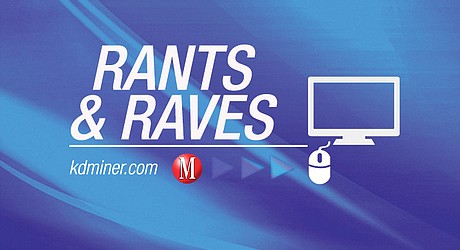 Let us know what's on your mind in 40 words or less. Submit Rants and Raves at kdminer.com/rants-and-raves or email editorial@kdminer.com.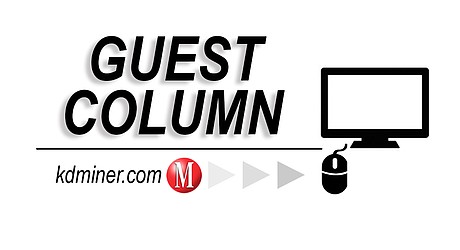 Remember when stores ran out of toilet paper, hand sanitizer and face masks?
Reader Poll:
Should the City of Kingman restart its recycling program?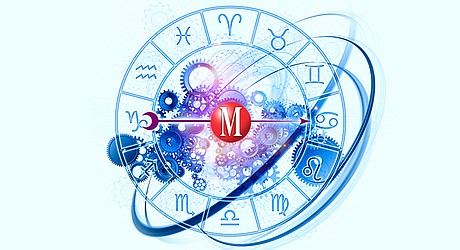 Birthdays: Charlize Theron, 45; David Mann, 54; David Duchovny, 60; Wayne Knight, 65.
About 40 years ago, I did someone an injustice, and I have felt guilty ever since.
Birthdays: Vera Farmiga, 47; Geri Halliwell, 48; M. Night Shyamalan, 50; Michelle Yeoh, 58.
Joe Floyd Fass was born Nov. 11, 1937 in Kingman, Arizona to Nash and Elizabeth Fass.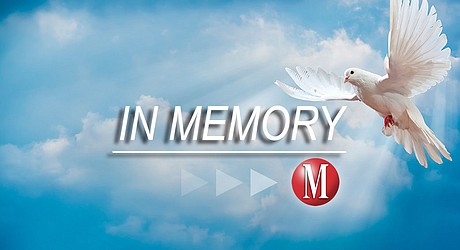 Rachel Diane Mains was born on Tuesday Nov. 13, 1973 in Kingman, Arizona and she passed away Sunday, July 26, 2020.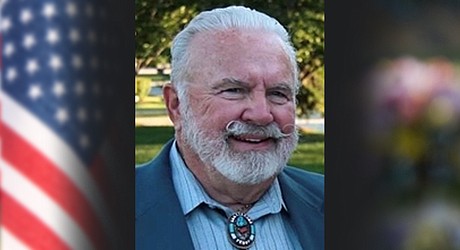 Kenneth "KEN" F. Jones of Kingman, Arizona passed away on July 24, 2020 of complications from the Covid-19 virus at the age of 87.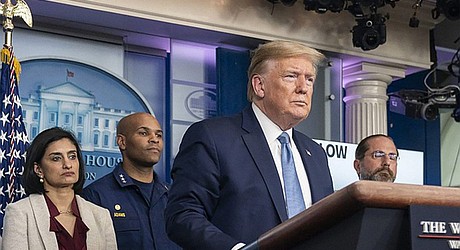 President Donald Trump billed his trip to Ohio Thursday as a chance to promote economic recovery, but he quickly pivoted to a deeply personal attack on Joe Biden, even questioning without foundation the former vice president's faith in God.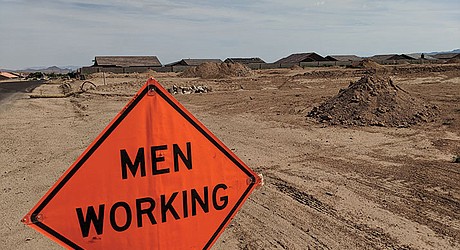 The United States added 1.8 million jobs in July, a pullback from the gains of May and June and evidence that the resurgent coronavirus is weakening hiring and the economic rebound.
U.S. testing for the coronavirus is dropping even as infections remain high and the death toll rises by more than 1,000 a day, a worrisome trend that officials attribute largely to Americans getting discouraged over having to wait hours to get a test and days or weeks to learn the results.
DeVries was chief of the Kingman Police Department for nearly 17 years, and will pass the torch to former deputy chief and now Chief Rusty Cooper.