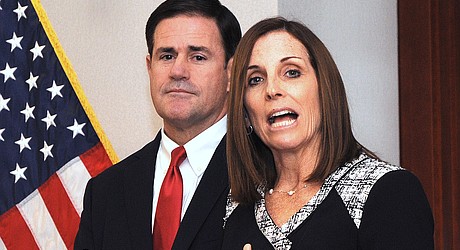 Martha McSally can keep the U.S. Senate seat she was given by Gov. Doug Ducey through at least the end of the year, the 9th Circuit Court of Appeals ruled Thursday.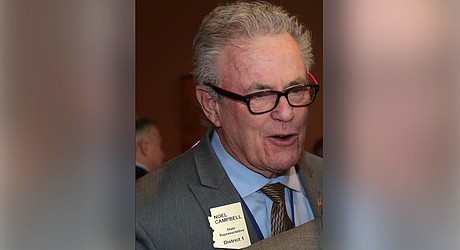 A proposal to double the state's gasoline tax is in trouble.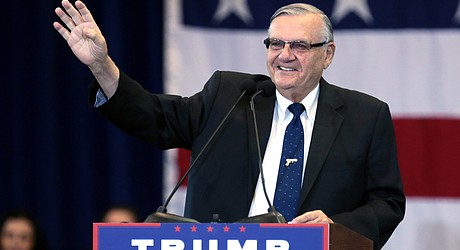 An appeals court has denied former Phoenix-area Sheriff Joe Arpaio's bid to erase his criminal conviction for disobeying a 2011 court order, saying President Donald Trump's pardon makes it unnecessary.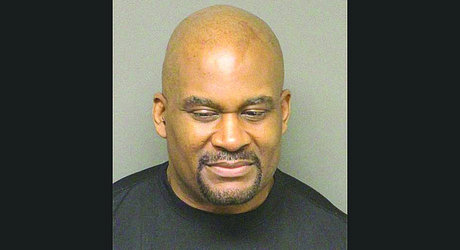 Phillip Earl Brooks, 52, of Merced, California, was arrested by Kingman Police Department officers Sunday, Feb. 23, on suspicion of embezzling $100,000 from a sheriff's association group.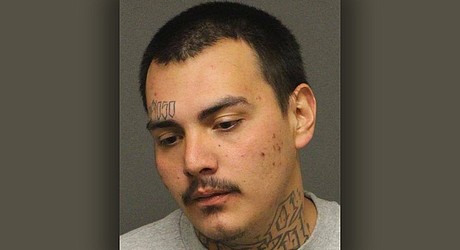 Brandon Anthony Delossantos, 23, of Kingman, was arrested by the Kingman Police Department on Sunday, Feb. 23 after reportedly firing a handgun into the air and being in possession of assorted drugs and paraphernalia.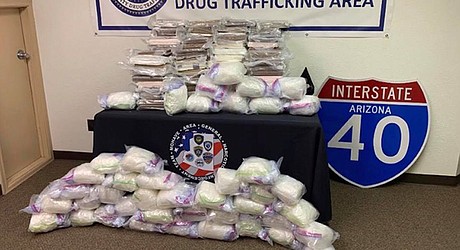 The Mohave Area General Narcotics Enforcement Team seized cocaine and methamphetamine with a street value of more than $12 million during a traffic stop on Interstate 40 just west of Kingman on Thursday, Feb. 20, according to the Bullhead City Police Department.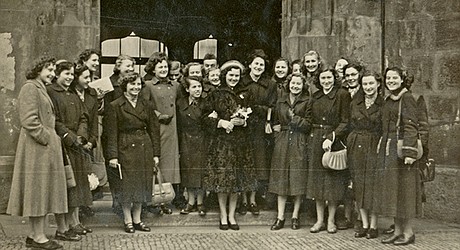 Come honor the 'Women Making History' in Kingman at the Mohave Museum of History and Arts, 400 W. Beale St. in Kingman at 2 p.m. on Sunday, March 1.
The "Tri-State Women's Expo" will be held at the Mohave County Fair Grounds, 2600 Fair Grounds Blvd. in Kingman from 10 a.m. to 5 p.m. on Saturday, Feb. 29 and from 10 a.m. to 4 p.m. on Sunday, March 1.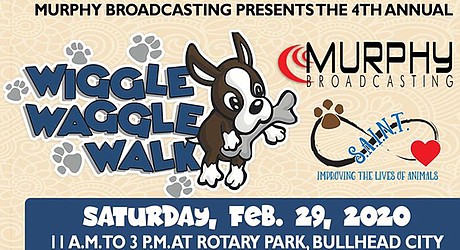 The 4th annual "Wiggle Waggle Walk" at Rotary Park, 2315 Balboa Dr. in Bullhead City from 11 a.m. to 3 p.m. on Saturday, Feb. 29.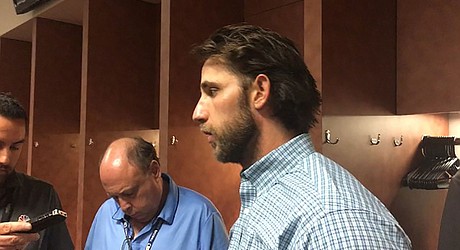 Madison Bumgarner showed the Arizona Diamondbacks he's more than a rodeo star.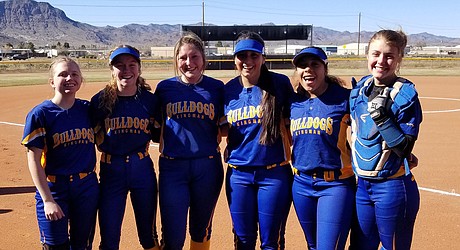 The Kingman High School softball team proved that a fast start doesn't always pay off as it rallied from a two-run deficit Wednesday to defeat crosstown rival Lee Williams 4-3 at KHS.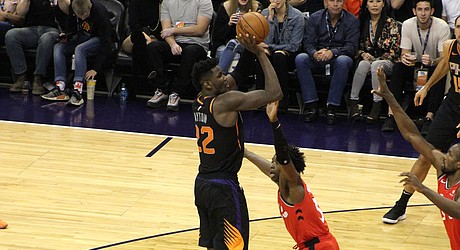 The two newest Clippers, Marcus Morris and Reggie Jackson, had big moments in their team's 102-92 victory over the Suns on Wednesday night.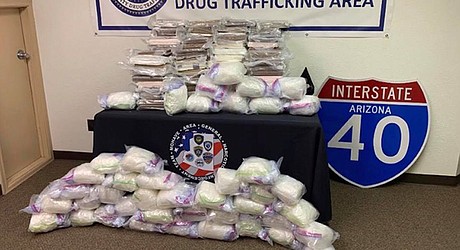 At Arizona rally, Trump trolls Democrat debate in Nevada – Never tell the truth, deny everything, make up stories, fire competent people and replace them with cronies.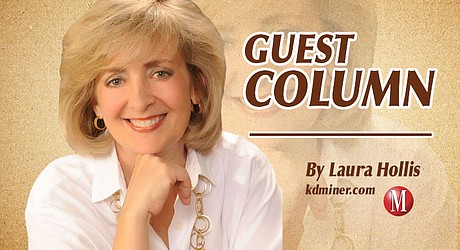 At the heart of the rapidly spreading support for "socialism" in the United States is some pretty profound ignorance about business in the country.
Reader Poll:
Should the City of Kingman place a sales tax referendum on the ballot to pay for street improvements and maintenance?
Reader Poll:
Should the City of Kingman place a sales tax referendum on the ballot to pay for street improvements and maintenance?
I've been married to my husband for 21 years. We've had our ups and downs, but our relationship is solid.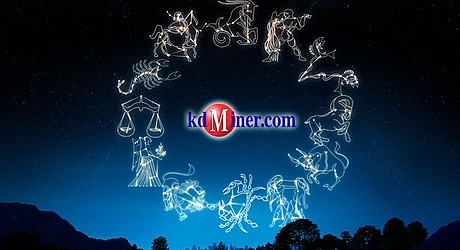 Birthdays: Josh Groban, 39; Rozonda "Chilli" Thomas, 49; Donal Logue, 54; Howard Hesseman, 80.
I am a 57-year-old married man. I share a house with my wife and daughter.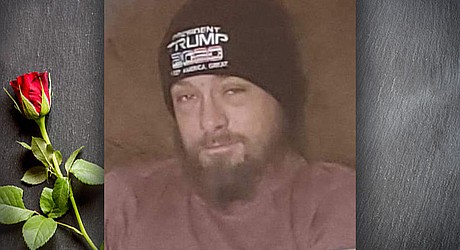 Scott Wallace Fry, 31, passed away Feb. 23, 2020 in Golden Valley, Arizona. He was born Sept. 7, 1988 in Apple Valley, California to Lori and Dean Fry.
Norman Robert Maddux passed away on Feb. 22, 2020 at the age of 85, he has returned to the GOD that gave him life.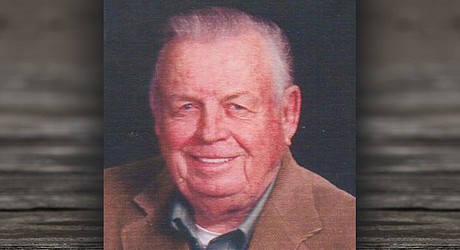 Tommy T. Hafley, 82, of Kingman, Arizona, passed unexpectedly on Feb. 22, 2020.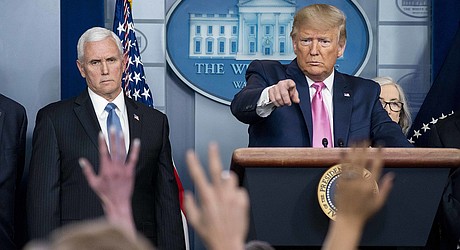 President Donald Trump declared that a widespread U.S. outbreak of the new respiratory virus sweeping the globe isn't inevitable even as top health authorities at his side warned Americans that more infections are coming.
Crews scrubbed everything from money to buses, military bases were on high alert and quarantines were enforced Wednesday from a beachfront resort in the Atlantic to an uninhabited island in the Pacific as the world fought the spread of a new virus.
Looking out over the world's largest cricket stadium, the seats jammed with more than 100,000 people, India's prime minister heaped praise on his American visitor.
City of Kingman Mayor Jen Miles shares the positive attributes of the growing city in this episode of Arizona Commerce Authority's Rural spotlight. You'll learn more about the community's diverse set of industries, position as a regional logistics hub and its unique outdoor opportunities.