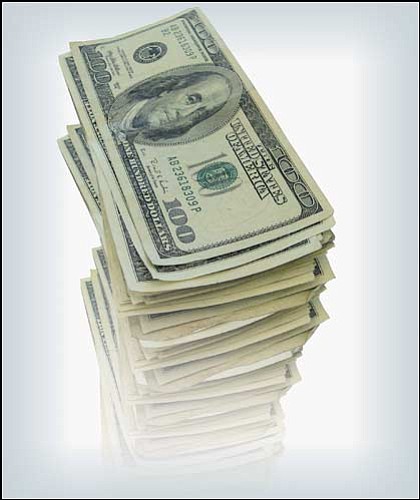 Originally Published: December 31, 2008 6 a.m.
KINGMAN - The city of Kingman has submitted a wish list to the U.S. Conference of Mayors in hopes of receiving a piece of the $600 billion-plus stimulus package announced by President-elect Barack Obama late last month.
The list, one of more than 400 submitted to the conference from cities all across the country, requests funding for 25 water, wastewater, traffic and public safety projects, with the total cost in excess of $118 million.
City Manager Jack Kramer said the selected projects are mostly "on the shelf," meaning they have already been mostly or completely designed and can begin construction within 90 days.
The Obama team has said that such projects would be given top consideration for stimulus moneys, particularly those that can be completed by the end of next year.
Kramer noted that not all the submitted projects fit the profile exactly, particularly the Kingman Crossing and Rattlesnake Wash interchanges, which would likely take longer to build.
But with the Obama team already discussing expanding the stimulus to as much as $1 trillion over two years, Kramer said anything is possible.
"If we did get the stimulus package, we would have to get somebody who could build it in time," he said. "If we have a project 85 percent done on Dec. 31, what are they going to do? Take the money back?"
The two interchanges are among the priciest submissions on Kingman's wish list, with a combined total cost of $66 million. Other expensive listings include $3.6 million for construction of a new fire station in the city's east bench area, $4.4 million for reconstruction along Hualapai Mountain Road and $30.8 million for upgrades and expansions to the Hilltop Wastewater Treatment Plant.
Kramer noted that receiving stimulus money for the treatment plant could be one of the best outcomes for Kingman, since the city no longer would have to use a loan from the state Water Infrastructure and Finance Authority for the upgrades. He said City Council might be able to reverse its decision to raise wastewater rates to prove the city could pay for the loan.
"If it's a grant, we can possibly go back and adjust the rates downward," Kramer said. "It would be a huge benefit to the city, to the residents."
While a handful of projects on Kingman's list are estimated to cost $1 million or more, the majority cost well below that. These include $100,000 for water line replacement on Metcalfe Road, $80,000 for street restoration along Stockton Hill Road and Sycamore Avenue, and $110,000 for a train cover at Locomotive Park.
Kramer admitted it was highly unlikely Kingman would get all the money it's asked for, and with even the exact dollar amount of the stimulus still unclear, he said all the city can do is wait until Obama takes office Jan. 20, at which point things may begin to get clearer.
"Everybody's talking about it, but nobody knows," he said.
Kingman's stimulus wish list, submitted to the U.S. Council of Mayors Dec. 12:
Water projects
• Metcalfe Road water line replacement, $100,000
• Mohave Avenue/Buchanan Street water line replacement, $125,000
• City well No. 11 booster station, $400,000
• City well No. 11 forebay tank , $500,000
• City well No. 11 pumping equipment, $600,000
• Fort Beale water tank restoration, $600,000
• Mohave Drive 24-inch transmission line, $1,200,000
Total: $3,525,000
Wastewater Projects
• Chestnut Street sewer line extension, $80,000
• Mohave Channel sewer extension, $500,000
• Hilltop Treatment Plant upgrade and expansion, $30,800,000
Total: $31,380,000
Street and Road Projects
• Stockton Hill/Sycamore Avenue street restoration, $80,000
• Southern Avenue sidewalk installation, $90,000
• Topeka Street sidewalk installation, $130,000
• Bank Street Overlay, $300,000
• Western Avenue street improvements, Beverly to Airway, $350,000
• Mohave Wash pathway, $500,000
• Hualapai Mountain Road reconstruction, $4,400,000
• Interstate 40/Kingman Crossing traffic interchange, $27,095,000
• Interstate 40/Rattlesnake Wash traffic interchange, $39,700,000
Total: $72,645,000
Community
Development Block Grant Projects
• Locomotive Park train cover, $110,000
• Lewis Kingman Park restrooms, $200,000
• Railroad Depot, $650,000
Total: $960,000
Public Safety Projects
• Centennial Park light replacements, $200,000
• Fire Station No. 5, $3,650,000
• Fire Station No. 2 reconstruction, $5,827,000
Total: $9,677,000
More like this story