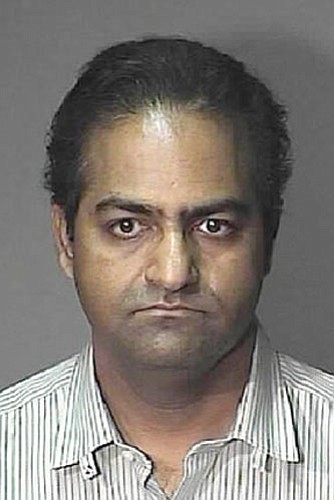 Originally Published: May 18, 2008 6 a.m.
KINGMAN - A second indictment by a grand jury was recently handed down against Dr. Ilangovan Govindarajan, 43, of Kingman.
He pleaded not guilty to seven additional charges of sexual abuse, six charges of aggravated assault and one misdemeanor charge of assault during an arraignment and case management hearing Friday morning.
Commissioner Lee Jantzen approved a motion made by Deputy County Attorney Megan McCoy to consolidate the original indictment and the new indictment into one case.
Govindarajan, known by many as "Dr. Govan," is now facing 32 counts of sexual abuse and aggravated assault. He is accused of inappropriately touching female employees.
His attorney, Clark Derrick, said he did not object to the motion, but he objected to McCoy's reasons to consolidate the cases.
According to court documents, McCoy asked to consolidate the cases on the basis that both cases involved the same conduct and the alleged actions were committed as part of a common scheme or plan.
Derrick objected, stating that he did not believe that the cases were based on the same conduct or were part of a common plan.
Derrick asked the court to designate the case as complex and challenged the grand jury proceedings on the original 18-count indictment that was handed down on April 10.
"We have some issues that are very significant," he said. He did not elaborate.
McCoy objected to the motion to challenge the grand jury and asked that the motion to designate the case as complex be moved to another hearing.
Jantzen set a hearing for 2:30 p.m. on June 6 to consider the motions to challenge the grand jury proceedings and to designate the case as complex.
More like this story