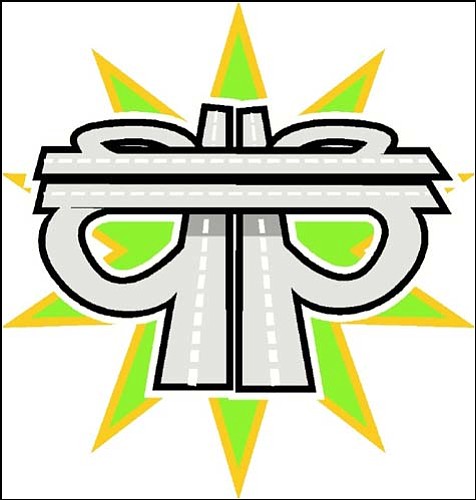 Originally Published: September 18, 2008 6 a.m.
KINGMAN - The Kingman City Council voted Monday to move forward with the Kingman Crossing/Interstate 40 interchange project. The decision followed an hour-long discussion with representatives of Vanderbilt Farms and Vestar Development.
Council voted to direct staff to begin searching for an independent attorney, who then will guide the city in conducting a fiscal impact analysis and analyze the best means of funding the development.
During the work session prior to the meeting, Jerry Willis of Vanderbilt explained to Council how, despite the two firms' relatively low public profile of late, they had continued to further the development behind the scenes by securing right-in and right-out access, as well as power easements from UniSource Energy Services.
"Our faces haven't been seen in your community for a number of months," Willis said. "However, we have had significant due diligence, if you will, in continuing to roll this thing forward and keep the momentum moving in a direction that goes toward successful completion of this project."
Vestar representative Ryan Desmond told Council that the time had come to begin looking at how to fund the project. Hiring an attorney skilled in such matters and conducting the required third-party cost impact analysis, he said, were the first necessary steps toward determining how funding could be put together.
"It takes, as you guys know, seemingly an inordinate amount of time to get a project of this scale up and running," Desmond said. "This is the exact time that you want to be laying that groundwork for a project of this magnitude, so that when the market does return - and we all know it will, but nobody knows exactly when - you will be well-positioned."
Desmond further said that prospective tenants have shown a great deal of interest in the regional shopping center proposed for the development, but none have been willing to commit until after the interchange gets underway.
"They temper that enthusiasm with the followup comment, which is, 'When you've got the interchange worked out, call me and we'll really talk,'" he said. "Right now it's a terrific site, and they're very interested in any terrific site, but without a solution to that, discussions quite honestly haven't gone past the very informal."
Much of the work session focused on what financing mechanisms would be in the city's best interest, among them a sales tax reimbursement agreement, an improvement district and a community facilities district.
Council members also discussed the importance of determining what parts of the project the city should and shouldn't pay for, and what portion of the final cost the city should expect to pay.
By directing staff to seek representation, Desmond said, the city would be initiating the dialogue to begin determining each of these.
"These are not simple (funding) vehicles," he said. "You really have to dig into the minutia of them to understand how they operate to see which of the three, or which combination of the three, might be most appropriate in this sort of situation."
Councilwoman Robin Gordon made a point of including improvement districts and community facilities districts in the discussion, noting that she wanted the city to explore all of its available options.
Two members of the public spoke prior to Council's vote. Resident George Cook said the project posed an unnecessary risk to the city and urged the Council to instead focus on the Rattlesnake Wash traffic interchange, which is already set to receive partial state funding.
"The people voted for it and indicated that they wanted Rattlesnake Wash," Cook said. "If the developer wants this property, this interchange, I think they should have to pay for it with no strings attached, whatsoever."
Developer Richard Campana, however, spoke vociferously in favor of the interchange, emphasizing the critical role he believed it would play in the city's economic development.
"We need to take the next step and hire a lawyer, do the financial analysis and find out what's the best mechanism to use," Campana said.
"The future isn't going to stand still; it's going to Bullhead and Lake Havasu, and gas prices being what they are, you need this revenue desperately."
Campana further argued that with Council required to vote on each major decision regarding the development, there would be ample opportunity to evaluate Vanderbilt and Vestar's previous accomplishments.
"You've got a lot of templates to look at; you can evaluate what they've done," he said.
"You can hire your own lawyer, have him make the evaluation. That way, you won't make any mistakes. This is the right thing to do."
Councilman Kerry Deering made the motion for approval, with Ray Lyons seconding. The motion passed unanimously.
Elsewhere on the agenda, Council:
• Voted 5-2 to approve the rezone of a one-acre section of the Tuscany Village commercial development at Southern and Eastern Avenue from C-1: Commercial, Neighborhood Convenience to C-2-PDD: Commercial, Planned Development District. The rezone precludes a convenience store from being built on the property, to the satisfaction of nearby residents. Deering and Carole Young were the dissenting votes.
• Voted 7-0 to formally support UniSource Energy Services' proposal to build a 230-kilovolt power line corridor through a section of the city limits. The power line would route additional power from the Harris Substation south of the city to the Mineral Park Mine east of Chloride.
• Voted 7-0 to authorize Mayor Salem to sign a statement of organization formalizing the Tri-City Council of Mohave County, a joint intergovernmental association between Kingman, Lake Havasu City and Bullhead City. Each member city is required to approve the document separately before it is brought back for ratification at the next Tri-City Council meeting in Bullhead City on Oct. 29.