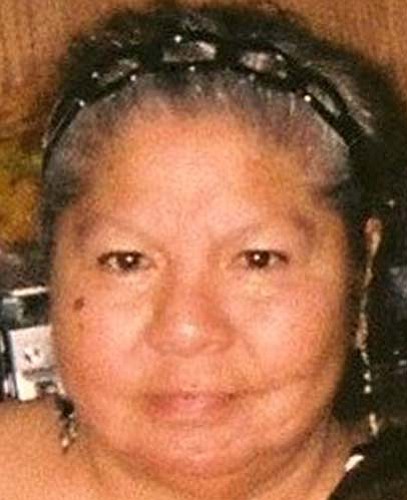 Originally Published: December 13, 2009 6 a.m.
Alberta Adora Smith, 57, of Peach Springs was born Feb. 19, 1952, to Wayne and Marian Whatoname Sr., in Kingman at the Mohave General Hospital. She passed away Tuesday, Dec. 1, 2009, in Kingman.
She was preceded in death by her parents, Wayne and Marion Whatoname Sr.; her brother, Rayfield Whatoname; her first husband, Al Powskey; and a baby boy.
She is survived by her husband of 23 years, Seymour Smith; her four children, Nadine Whatoname, 41, of Indio, Calif., Shawn Powskey, 36, Melanie Powskey, 35, Cole Powskey, 34, of Peach Springs; seven grandchildren; brothers, Wayne Whatoname, Sanford Whatoname; sisters, Floranda Powskey, Lana Keller-Robinett of Kingman and Flora Havatone, Sally Whatoname, Ferdina Whatoname and Nanette Tarin, all of Peach Springs.
She was a loving daughter, sister, aunt, wife, grandmother and friend.
Alberta was employed at Grand Canyon West and had many friends there. Alberta was a loveable, outgoing woman who loved to have a good time.