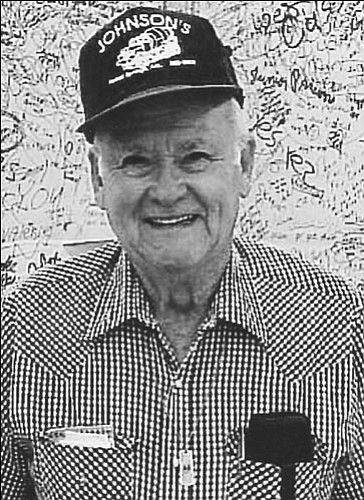 Originally Published: June 14, 2009 6 a.m.
My dad, Cleo Milligan Jr., 85 years old, was welcomed into the loving arms of Jesus at his home in Kingman on Tuesday, June 9, 2009. Dad was born July 12, 1923, in Swifton, Ark., to parents C.O. and Nellie Milligan.
He was preceded in death by his parents; two brothers, Harold Leroy Milligan and Bobby Milligan; three sisters, Juanita Andrews, Shirley O'Brien and Charlene Pate; daughter Linda Raynes; and two great grandchildren.
My dad is survived by his wife of 42 years, Frannie Marie Milligan; four sons, Harold Leroy Milligan (Charlotte) of Elkins, Ark., Jimmy Milligan of Phoenix, Ron Cruse (Debra) of Parsons, Tenn., Jim Rowden of Flagstaff; two daughters, Patricia Riggs of Midway City, Calif., and Sharon Campbell of Phoenix; 10 grandchildren; 16 great grandchildren; his brother-in-law Walt and sister-in-law Sally Roberts of Kingman; and their children, Robbie Roberts and Julie Popp.
My dad was proud to have served his country in the United States Marine Corps, joining at age 19 and serving during World War II from 1942 to 1945 on Midway Island, where their motto was "We'll hold 'em till hell freezes over!"
After his term ended, he moved to Placentei, Calif., where he became a police officer. After years on the police force, he moved on to work for the Orange County Marshal's Department as a deputy. He then left there to start his own trucking business in Yorba Linda, Calif.
When he retired from the trucking business, he started doing the things he enjoyed - traveling, fishing, and most of all, building garages everywhere he lived.
My dad had a unique sense of humor and wit that his family and friends enjoyed.
Dad, Jesus came and took your hand and led you home. You're gone from us for now, but we'll all be together one day, rejoicing and walking those streets of gold. Hallelujah!
Hon, I love you.
Dad, we love and miss you.
Visitation will be from 5-7 p.m. on Monday, June 15, and the service will be a 1 p.m. on Tuesday, June 16, at Sutton Memorial Funeral Home, 1701 Sycamore Ave.
Burial will be at Mountain View Cemetery, 1301 Stockton Hill Road.
More like this story