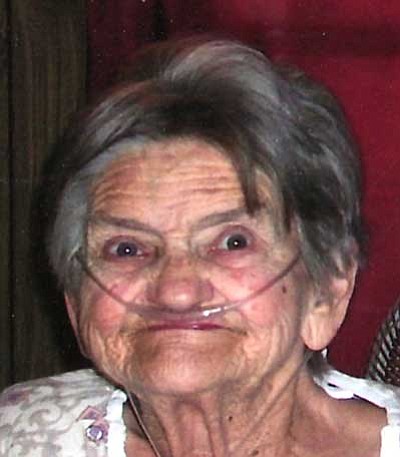 Originally Published: September 30, 2009 11:21 a.m.
Bertha Marie Bailey was born June 3, 1929, in Crestone, Colo. She died on Friday, Sept. 25, 2009. She was at home with her family. She is with the Lord now and with her great-grandson, Alex. She had lived in Kingman for 13 years; she moved here from Colorado.
She enjoyed seeing her grandchildren and great-grandchildren growing up. She loved going to church. She enjoyed watching her nephews ride bulls and spending time with her family and friends. Everyone loved her. She was a very special lady, one of a kind. We will all miss her dearly.
She had one brother, now deceased. She leaves behind one son, Ray Bailey in Texas; two daughters in Kingman, Kathy Talley and Rita Dwyer; five sisters and numerous grandchildren and great-grandchildren, nieces, nephews and friends.
A memorial will be held at 10:30 a.m. Thursday, Oct. 1, at the Golden Valley Church of Christ, 3481 N. Houck Road.
A special thank you goes to Hospice.