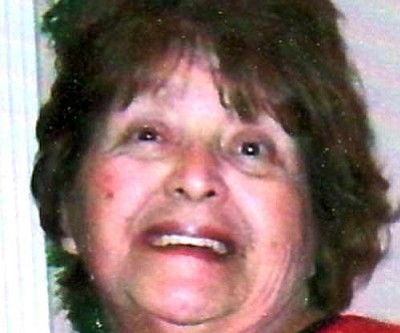 Originally Published: April 21, 2011 6:01 a.m.
Henrietta "Mary" Turner passed away Friday, April 15, in Kingman after a short illness. Henrietta was born July 6, 1935, in El Paso, Texas, and was raised in Los Angeles where she was one of nine siblings. She married J.L. Turner, who preceded her in death, and with whom she traveled extensively over their 44-year marriage. They raised five children, Deborah (Greg) Duncan, Donna (Jessie) Kellum, all of Kingman, and Charlotte (Konrad) Skarpnes of Lake Havasu City, William (Debbie) Turner of Monroe, La., and James Turner of Sparks, Nev. She was grandmother to eight grandchildren and seven great-grandchildren.
She was also preceded in death by her parents, Pedro (Daddy Manuel) Franco and Enriquetta (Mama Keta) Franco; one sister, Ralphy Delgado; and brother, William Robledo. She was aunt and great-aunt to many nieces and nephews. Mary was a homemaker in addition to working in housekeeping for many years throughout the Kingman area. She also worked in food service for Kingman Regional Medical Center. She loved to paint, sew, make dolls, worked with ceramics, and quilted right up until she lost most of her eyesight. She was very artistic and crafty.
Her graveside services will be held at 11 a.m. Saturday, April 23, at the Memorial Gardens, 1698 Deer Run Drive, Lake Havasu City.
In lieu of flowers, the family is requesting donations be made in her name to the Joan and Diana Hospice House, 812 Airway Ave., Kingman, AZ 86409.
There will be a celebration of life at 1 p.m. Saturday, May 7, at the Elks Lodge, 900 Gates Ave., Kingman.