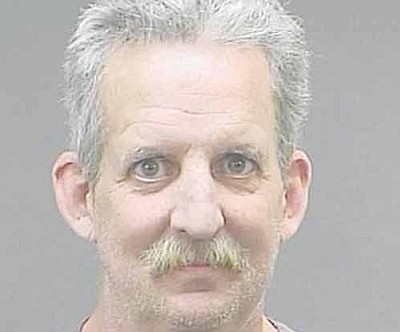 Originally Published: April 26, 2011 6:01 a.m.
KINGMAN - A traffic stop last week resulted in the discovery of a home marijuana grow operation.
It also resulted in the arrest of four Kingman residents who police say were selling the pot.
The investigation began around 7 p.m. April 19, when 42-year-old Milton Edward West was pulled over for a routine traffic offense. Kingman Police Capt. Rusty Cooper said evidence found during the stop led detectives to a home in the 800 block of Stockton Hill Road later that night.
Cooper said police obtained a search warrant and found marijuana and assorted paraphernalia. Three people living in the home - Trenton William David Wilcox, 19; Kasey Sebastian Albrecht, 20; and Lacee Lavelle Carter, 21 - were all arrested on felony drug charges.
Police got another warrant for a second location after obtaining evidence from the first home. Police and K-9 units went to the business, an adult bookstore located off of Interstate 40, Wednesday afternoon and got the owner's consent to search the property.
Cooper said the owner of the business, 51-year-old Michael Scott Bolton, might have been tipped off about a possible bust because police found a half-pound of marijuana stashed under a bush.
Officers then served a search warrant at Bolton's home in the 2000 block of Gene Autry Drive and reportedly found a grow operation in one of the home's bedrooms. Bolton was booked into the Mohave County Jail on assorted drug charges.
The Bullhead City man who was first pulled over is wanted out of Wyoming for a dangerous drugs warrant and is awaiting extradition.
More like this story