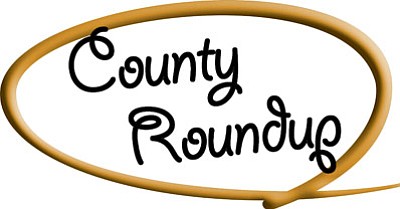 Originally Published: August 25, 2011 6 a.m.
From the Mohave County Sheriff's Office
Mohave County Sheriff's detectives and deputies responded to an assault incident which became a homicide investigation Aug. 22. Approximately 9:37 p.m., deputies responded to a fight in progress at a residence in the 2000 block of East Joy Lane in Mohave Valley. Upon arrival, deputies located Gregory Stephen Zeller, 51, suffering from a stab wound. Deputies learned that two male suspects left the scene in a vehicle. Fort Mohave Fire Department personnel responded and transported Zeller to Valley View Medial Center where he was pronounced dead of an apparent stab wound. Two suspects are being sought. Deputies believe these suspects knew the victim. Anyone with information is asked to contact the Mohave County Sheriff's Office at (928) 753-0753 or Silent Witness at (928) 753-1234. This case remains under investigation and autopsy results are pending.
Mohave County Sheriff's deputies arrested three juveniles from Mohave Valley Aug. 21 on 23 counts of felony criminal damage charges. Three juveniles were also charged with felony burglary. Another was also charged with misdemeanor criminal trespassing. Deputies received 23 reports of smashed vehicle windows and some tires slashed in the Fort Mohave area on July 30. The suspects were seen leaving the scene in a two-tone Chevy Astro Van. During the investigations deputies learned that the one of the juvenile's grandfather owns a two-tone Chevrolet Astro Van. At about 10 a.m., deputies contacted two of the teenagers at a residence in the 1700 block of Valencia Road in Fort Mohave. During conversations with one of the teens, he said that they had stolen a couple bats the evening of July 30 and he and the two other teens drove around in their grandfather's van and broke out vehicle windows. One teen allegedly told deputies that he drove the van that evening. The two teens were taken into custody and a short time later, deputies contacted the third teen in the area of Hammer and Tierra Linda where he was taken into custody without incident. That teen said the other two picked him up and they proceeded to drive around and smash windows. They were transported to Mohave County District II Substation.
More like this story