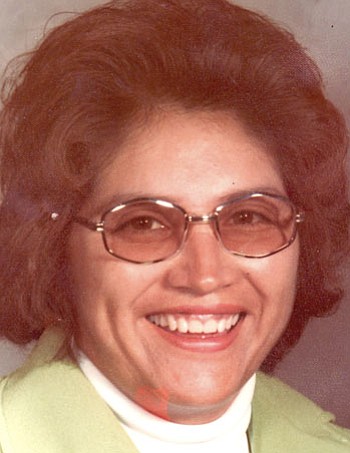 Originally Published: March 15, 2011 5:59 a.m.
In loving memory of Antonia "Toni" Morin, a beloved wife, mother and grandmother who went to be with the Lord and is now in peace. Antonia passed away Thursday, March 10, 2011, in Kingman.
She is survived by her four sons, Jesse (Tracy), Epifanio Jr. (Elizabeth), Steve (Stacy), and Roy (Tim). Antonia is also survived by her 11 grandchildren and many great-great-grandchildren. She is preceded in death by her parents, Adelina and Isidro Beladez; and her husband of 56 years, Epifanio C. Morin.
Antonia was born in George West, Texas, July 27, 1937, and came to Kingman in 1964. She was a devoted resident for 47 years. Toni retired from Kingman Regional Medical Center, where she worked for many years in housekeeping. Besides being a wonderful person, she was also a great cook; she will also be remembered as the "Tamale Lady."
Viewing will be from 5 to 7 p.m. Wednesday, March 16, at Sutton Memorial Funeral Home, 1701 Sycamore Ave. The funeral service will be at 11 a.m. Thursday, March 17, at Sutton's, followed by her burial at Mountain View Cemetery, 1301 Stockton Hill Road.
More like this story