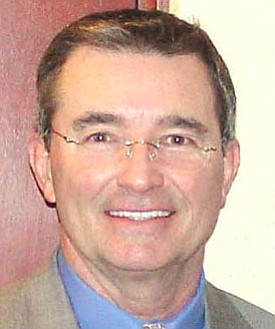 Originally Published: April 18, 2012 6:01 a.m.
KINGMAN - The County is declining to comment on a memo from County Manager Ron Walker, which states the county "will not be detailing anyone into the risk manager position."
The memo, dated April 11, is addressed to several of the county's deputy county managers, loss prevention, security and risk specialists.
"This memo will serve to define the reporting structure between the employees of Risk Management and the County Manager's Office. In order to ensure that a clear line of communication exists, all operations issues will be directed through Gene Hepler, manager of (the Office of Management and Budget)," it states.
On March 21, the County's Risk Manager Richard Weldon was allegedly escorted out of the County Administration Building. County Spokesman Darryle Purcell declined to comment on the matter, saying the county does not comment on personnel issues.
When asked Tuesday what had happened to Weldon and if he was being transferred to another department, Purcell said he was unable to discuss personnel issues. He also said he had not been informed about what was going on with the position or what future plans the county might have for the position.