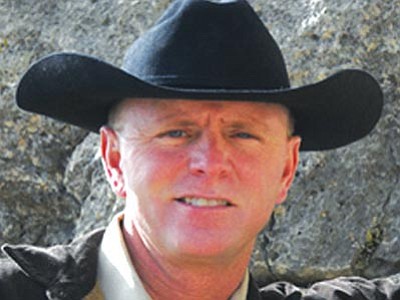 Originally Published: December 9, 2012 6:01 a.m.
A man who briefly challenged Mohave County Sheriff Tom Sheahan before dropping out of the race pleaded guilty Thursday to charges of voter fraud.
Under terms of a plea agreement, Mike Hays is guaranteed probation after pleading guilty to false voter registration and tampering with a public record.
The Yavapai County Attorney's Office investigated the case because of the conflict of interest between prosecutors here and the Mohave County Sheriff's Office.
Court documents indicate that Hays was registered to vote in both Mohave County and Coconino County. He used a campaign worker's address in Kingman along with that of a shooting range, also in Kingman, when he filled out paperwork to run for sheriff. But prosecutors say he was actually living in Flagstaff and working for the Arizona Department of Corrections in Winslow.
Hays was the lone challenger to Sheahan before ending his campaign in May 2011.