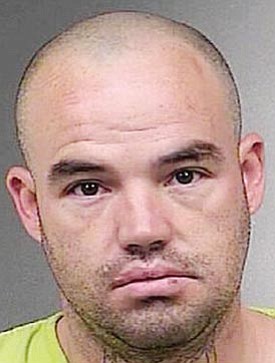 Originally Published: December 31, 2012 6 a.m.
The case against a murder suspect remains pending after a Mohave Superior Court Judge denied the man's second request for a new attorney.
George Loader, 35, is charged with first-degree murder for allegedly shooting and killing a 51-year-old acquaintance before dismembering him and leaving the body parts at a dirt bike track off of Bank Street in November 2011.
In a five-page handwritten letter to the court, Loader cites Arizona case law as well as the 6th and 14th Amendments in his request. He said his attorney, Sandra Carr of the Legal Defender's Office, has not devoted enough time to his case. He also said he was pressured by her to plead guilty last May to charges unrelated to the murder case.
They included previous charges involving drugs found during a traffic stop in 2010 as well charges from an incident in April 2011 where Loader is alleged to have held a gun to his niece's head while calling her a liar and "cop caller." Loader was sentenced to five years in prison as part of a plea deal in those cases.
Loader has said that he killed 51-year-old John Oppenheim after his 3-year-old daughter claimed that she had been touched improperly by him. Detectives with the Mohave County Sheriff's Office said they've been unable to substantiate the girl's claims.