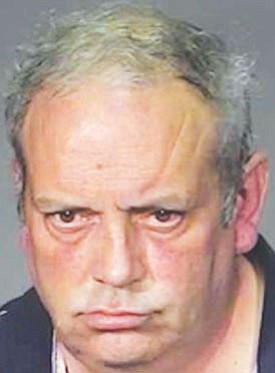 Originally Published: February 6, 2012 6:05 a.m.
A 55-year-old man who served 5 years in prison for molesting two of his daughters is going back to the Department of Corrections after pleading guilty to molesting his grandchildren.
Terry Ray Conner was sentenced to 15 years in prison Friday after pleading guilty pursuant to Alford to one count of child molestation and one count of attempted child molestation.
Conner was arrested in October 2010, two months after he moved in with his daughter's family. The woman was reportedly not one of daughters Conner was convicted in 1988 of molesting.
Conner was paroled on those charges in 1994. He went back to prison in 2008 when he was convicted of possessing more than 100 images of child pornography while he was living in Kentucky.
The newest charges involve Conner inappropriately touching two of his grandchildren, both under the age of 10.