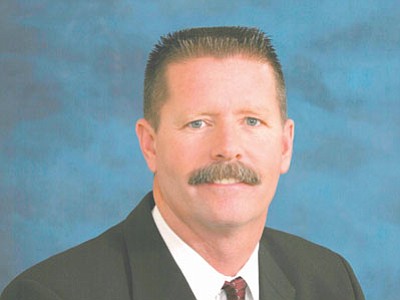 Originally Published: January 12, 2012 6 a.m.
Arizona Sen. Ron Gould is running for the U.S. House of Representatives. Gould, who has represented Mohave County in the Arizona Senate for the last seven years, made the announcement Wednesday morning.
Because he announced after the start of the new Arizona Legislature's session, Gould will not have to resign his seat, unless he is elected to the U.S. House.
"After talking to residents of Arizona's Fourth Congressional District during my exploratory phase, one thing has become clear," he said. "They want a strong conservative as their next congressman who understands rural Arizona and the issues facing it."
Gould is well known for his staunch pro-gun, pro-small business, smaller government and anti-tax increase positions.
"I have spent the last seven years in the State Senate doing exactly what I promised to do when first elected," Gould said. "I have led the fight against higher taxes. I have stood firm against big government and higher spending, even when doing so required me to oppose my own party, and I have consistently stood up and fought for the small businesses that provide the large majority of jobs in this district."
Gould will be running against Pinal County Sheriff Paul Babeu and U.S. Representative Paul Gosar. There is also word that U.S. Representative David Schweikert, who has represented Arizona's 5th district, may also run.