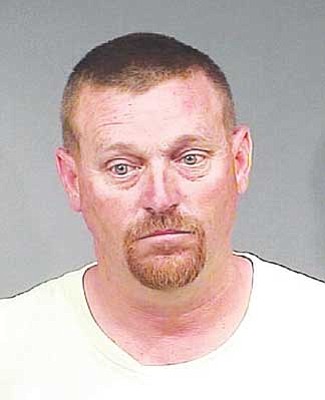 Originally Published: July 20, 2012 6:01 a.m.
KINGMAN - Four people suspected of stealing $100,000 worth of items from the home of their longtime friends sold the stolen goods for a fraction of their value, police said.
Around $100,000 worth of jewelry, guns and electronics were reported stolen from a home in the 3300 block of Pasadena Avenue on Jan. 6. Kingman Police Capt. Rusty Cooper said about $10,000 worth of items were recovered after the arrests last month of Stephen Eric Bopray, 49; his wife, Jacklyn T. Bopray, 42; Shawn Mikell Andrews, 20; and an unidentified 17-year-old juvenile, all of Kingman.
They were arrested after detectives found stolen computers from the burglarized home at a pawnshop and linked the transaction to one of the suspects. Cooper said officers routinely use records of pawnshop transactionsto look for stolen property.
Cooper said that based on statements made by those arrested, the suspects are believed to have sold, traded or pawned the other $90,000 of non-recovered items for less than $10,000.
The four are facing more charges after police said they have connected them to at least three other burglaries in Bullhead City, Meadview and Kingman.
Cooper said at least one of the suspects knew the burglary victims for more than 10 years and would have known the family was out of town when the home was broken into.