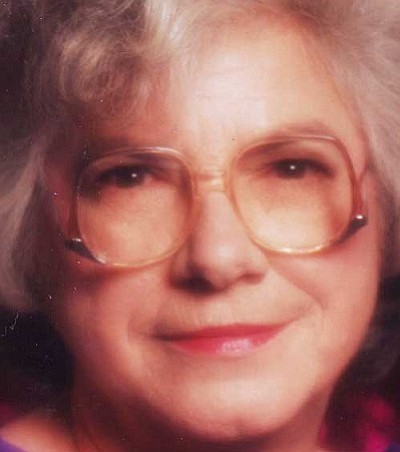 Originally Published: July 25, 2012 6:01 a.m.
Beloved wife, mother, grandmother and great-grandmother, Barbara Ann Combs, born Oct. 22, 1933, in Sturgis, Ky., passed away in her home, with loved ones at her side, on July 19, 2012. Barbara was surpassed in life by both her mother, Beulah May (Trent) and Clarence "Britches" Powell; and sisters, Dorothy Morgan and Kathleen Humphrey.
Barbara is survived by her loving husband of 60 years, Robert "Bob"; son, Thomas (Stephanie) Combs of Las Vegas; daughters, Kathy (Bob) Black of Lake Havasu City, Ariz., and Donna Ellis and Renia Rohlfing, both of Kingman; nine grandchildren, 17 great-grandchildren; brothers, Buddy (Doye Mae) Powell of Hobart, Ind., Thomas Edward Powell of Morganfield, Ky., and Dwayne (Peggy) Powell of Sturgis; and her sister, Louise (Junior) Caudill of Cleveland, Tenn.
Barbara has been a resident of Kingman since October of 1978 after living in California for 25 years. During her time in California she worked for Mattel Toy Company, assembling many of the toys still being manufactured today. During her time in Kingman, Barbara worked for the Hualapai Valley Fire Department as an emergency dispatcher along with being in the Ladies Auxiliary group. Barbara volunteered many hours to Kingman Regional Hospital as a Pink Lady. She enjoyed traveling, camping, fishing, riding with Robert on the motorcycle, and the many hours she spent with her children and grandchildren. She was very active in quilting, crocheting and loved making items for her family.
A "Remembrance of Life" will be held from 10 a.m. to 2 p.m. Saturday, Aug. 4, in the home that Robert and Barbara shared.
She will be greatly missed by family, friends and the community.
In lieu of flowers, the family is requesting that donations be made to Hospice House, 812 Airway Ave., Kingman, AZ 86409, in remembrance of Barbara Combs.