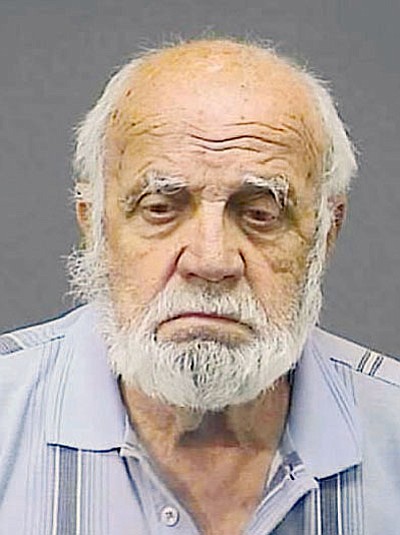 Originally Published: May 3, 2012 6:01 a.m.
KINGMAN - An 84-year-old Wikieup man has pleaded guilty to leaving the scene of an accident last April that killed a Golden Valley woman.
Prosecutors last week dismissed a manslaughter charge against Irving Poissant under terms of a plea deal in which the man agreed to plead guilty to the lesser felony charge of leaving the scene of an accident involving injury or death.
Poissant was stopped more than a mile from the scene of where authorities said he rammed his truck into the back of a car driven by a 61-year-old Golden Valley man while eastbound on Highway 68 on April 1, 2011.
The man's passenger and wife, 58-year-old Jill Doty, was killed. Her husband suffered non-life threatening injuries.
The plea deal guarantees no additional jail time for Poissant, who is expected to receive three years probation when formally sentenced June 7.
No reason has been given as to why Poissant did not stop. The accident happened around 7:15 p.m. in front of the Sonic Drive-In.
Poissant was indicted by a grand jury more than two months after the accident but was never booked into the Mohave County Jail.