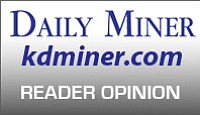 Originally Published: May 11, 2012 6 a.m.
Mother's Day is a week away and has its origin approximately 6,000 years ago in Egypt. The goddess Isis was considered the mother of all Pharaohs. Mother's Day was originally a spiritual celebration directed at Goddesses and symbols rather than a person called mother. Should you wish to explore this topic more extensively, do a computer search for "Mother's Day history."
A day to honor peace and mothers was initially proposed by Julia Ward Howe. Interestingly, 12 years earlier Julia Ward Howe had also written the "Battle Hymn of the Republic." By the end of the Civil War, Julia Howe had become terribly distraught by the death and the carnage of the war. She called on all mothers to come together and protest, what she saw as, the futility of their sons killing the sons of other mothers.
In 1870, she authored a stirring appeal to women to seek peace, turn from war, and observe an international Mother's Day. After many years, although not officially sanctified by Congress, the second Sunday in May was identified as a day to honor peace and motherhood.
In America, the Mother's Day has gone through several permutations from its initial 1870 intent. Despite these cosmetic changes, the focus has remained mothers. Subsequently, in 1914, Congress officially declared Mother's Day as the second Sunday in May.
From that time forward through the late '40s efforts were made to avoid commercialization of this event, but as witness today, met with little success. Today Mother's Day is a $16 billion industry. Worldwide the day has evolved to become the International Women's Day observed this year on March 8.
A women's day event is planned in Kingman on Saturday. Saturday was chosen so as not to distract from Sunday that is Mother's Day. A local group of women and men will assemble to pay tribute to mothers in America. We will gather on the northeast corner of Stockton Hill and Airway from 10 a.m. to noon to make a strong statement of support for women and women's rights.
Any questions, my email is: createpeace@frontier.com. Join us if you wish and leave when you must!
Christine M. Meisenheimer
Kingman