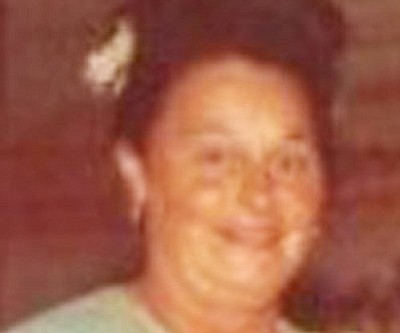 Originally Published: October 1, 2013 6:01 a.m.
Pauline Marie Greenwood (Collas) of Kingman passed away Sept. 24, 2013, at the age of 86, in Kingman Regional Medical Center as a result of natural causes. She is survived by her two daughters, Mary Ann Bransky (Greenwood) and Jeanette Greenwood; and three beloved grandchildren, Natalie Bommarito (Bransky), Monica Crowley, James Greenwood; and great-grandchildren.
Pauline was born Feb. 4, 1927, to Paul James Collas and Mildred Eugenia Martin. Her father, Paul James Collas, was born in Corfu Island, Greece. Pauline sailed from Patras, Greece on The Saturnia with her parents and siblings at the age three. She was raised in Los Angeles. Her father owned a seafood restaurant in California known as the Original Shrimp House. Pauline and her siblings assisted with the operation of the restaurant at a very young age. Pauline was a devoted member of the Catholic faith and a devoted mother and caregiver. She helped to care for her other siblings at a young age. She was a very caring and compassionate person and always put the needs of others before her own. Her special interests were gardening, cooking, raising farm animals and helping her husband with a tool business in both California and Arizona.
Pauline was one of eight siblings: Jeannie Collas, Marie Swan, Nola Collas, Paula Jackman, James "Jim" Collas, Gregory Collas and Paul Collas. Pauline lived most of her earlier years in Victorville, Calif. She married Richard Francis Greenwood and moved to Kingman, where she spent the remaining years of her life - a place that she called home. We will miss her dearly and she will be in our hearts, minds and prayers forever.
Funeral arrangements are being provided by Lietz-Fraze Funeral Home and Mountain View Cemetery. A memorial service will be announced at a later date. In lieu of flowers, memorial gifts and donations may be sent to the American Red Cross or American Heart Association.