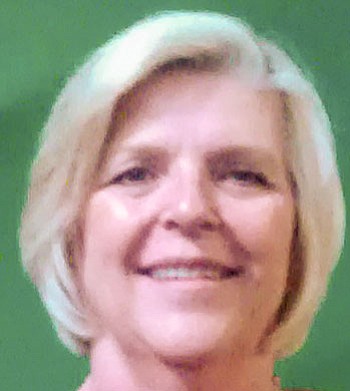 Originally Published: April 27, 2014 6 a.m.
Heaven has a beautiful new angel. Gail Ann Denney (nee Potter) went to her reward on April 24, 2014 following a brief illness.
After a whirlwind courtship of just two weeks, Gail married Michael Denney on September 19, 1975. From that union came their three daughters - Jill (Christopher) Champion, Amanda Denney and Sarah (Brook) Gondek. She also was the best friend and grandmother to Hunter and Kaleb Stone.
Gail was born in Kingman in 1950, the third of five children of Charles and Marjorie Potter. Following her graduation from high school, Gail attended Northern Arizona University where she received a degree in law enforcement.
In 1972, she was hired as a dispatcher for the Arizona Department of Public Safety in Phoenix (DPS). This was the beginning of a lifetime of dedication to police communications.
Gail left DPS in 1977 and took a similar position with the Scottsdale Police Department, where she rose from dispatcher to Communications Technology Manager. She retired from the police department in 2006.
Retirement was only a word to Gail, especially when it came to her family and, most especially, her grandchildren. They were best buddies with "Grandma" and loved to spend time just hanging out with each other.
As noted above, Gail is survived by her husband of over 38 years, Michael of Phoenix; her daughters, Jill (Christopher), Amanda, and Sarah (Brook); grandchildren Hunter and Kaleb Stone, also of Phoenix; brothers John (Annette) and Bruce (Sherry) Potter of Kingman and sister Mary Cosper of Flagstaff.
Services are scheduled for Saturday, May 3, 2014, at 7 p.m. at Messinger Indian School Mortuary, 7601 East Indian School Road, Scottsdale.