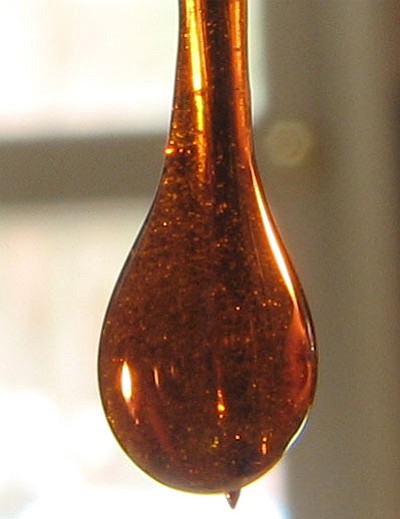 Originally Published: August 20, 2014 6 a.m.
KINGMAN - Do you know what "wax" is?
Heard about salvia? Kratom?
Know which drug is causing more deaths per day than car accidents?
Parents, educators and community leaders are invited to learn about these and the other newest drugs hitting the market and how they could impact teens in Kingman during an upcoming one-day seminar sponsored by the Kingman High School Student Assistance Program.
"We want to educate those who work with teens - especially parents - because the more informed they are, the more impact they can have," said Jane Himes, coordinator for the program. "Parents are the most important advocates for their children, and kids want their parents to talk to them about all aspects of being a teen, whether they show it or not."
The seminar will provide information on current drug trends, including illegal substances, new designer drugs, synthetics, over-the-counter and prescription drugs. Discussion will include signs and symptoms of drug use for parents to look for, as well as effective prevention strategies.
Debi LaVergne, an instructional specialist at the University of Arizona, will be the keynote speaker. LaVergne is a drug recognition expert and former Scottsdale police officer. She will be bringing a display of various drugs so participants can see what they look like, as well as video clips of people high on drugs so parents can identify the behavior.
Also, LaVergne will discuss where students hide drugs, how they disguise them and paraphernalia, teen drug language, drug tattoos, the prescription pill epidemic among teens and ways parents can help their teens stay away from drugs so they don't derail their school years.
Also, LaVergne will talk about what youth are facing today with drugs and alcohol.
New drugs burst on the scene constantly, said Himes.
Wax is a waxy concentrated form of marijuana that is more than 80 percent THC, the active ingredient in the drug, compared to the average marijuana leaf with about 25 percent THC. Salvia is an herb in the mint family that is chewed, juiced, smoked or inhaled to produce a hallucinogenic experience. Kratom is a tropical tree native to Southeast Asia whose leaves can be crushed and smoked, steeped for tea or inserted in gel capsules.
In low doses, it is a stimulant, and in high doses, works as a sedative.
"For parents to say they don't need to attend because they know their kids would never do drugs, that's a misconception," said Himes. "Every student in every school in every community in the U.S. will be exposed to drugs and alcohol.
"Kids don't want to do drugs, but sometimes they get led into it. Parents can build them up from the inside so that when - not if - they are exposed, these teens have to strength and courage to say that drugs aren't cool."