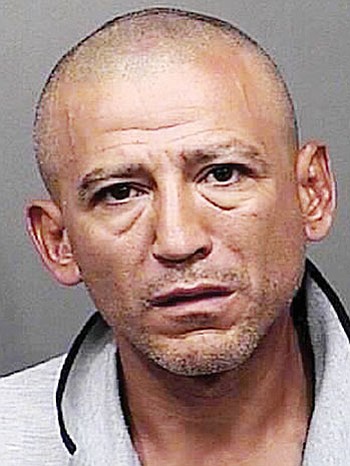 Originally Published: December 22, 2014 6 a.m.
KINGMAN - On Dec. 15, Mohave County Sheriff's deputies arrested Hilario C. Adrian, 47, of Kingman on felony possession of dangerous drugs, possession of marijuana, possession of drug paraphernalia and possession of prescription-only drugs; along with a misdemeanor charge of misuse of the 911 system.
According to sheriff's office spokeswoman Trish Carter, Adrian "persistently called 911 for non-emergency matters" and was warned that he would be arrested if he called again and the reason was not related to an emergency.
He allegedly called 911 one more time sometime prior to 10 a.m. and cursed at the dispatcher.
Deputies responded to a home in the 3800 block of Northfield Avenue at about 10 a.m. and took him into custody without incident.
Adrian reportedly told deputies he kept calling because he needed the phone number to the Mohave Area General Narcotics Enforcement Team (MAGNET).
A search allegedly revealed Adrian was in possession of marijuana and prescription pills, some of which were identified as dangerous drugs.