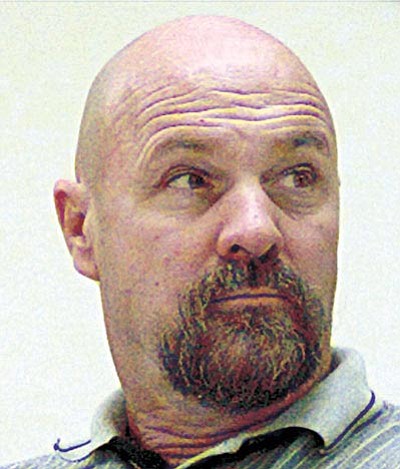 Originally Published: January 30, 2014 6 a.m.
PHOENIX - The farm bill moving toward approval in Congress includes a one-year extension of a federal program that compensates rural counties for federal lands they can't tax.
About 1,900 local governments - mostly in the West - received a total of $400 million last year under the program, known as Payment in Lieu of Taxes or PILT. More than three-quarters of the money went to 12 Western states, with the largest shares going to California, Utah, New Mexico and Arizona.
"These revenues are mission-critical to our counties, many of whom have struggled with massive budget and service cuts over the past few years," said Mohave County Board of Supervisors Buster Johnson, District 3, and the president of the Arizona Association of Counties. "PILT is not something Congress should pick and choose to fund. It's a federal responsibility to local jurisdictions who absolutely count on that funding for vital services."
In Arizona, more than 28 million acres of land, or about a quarter of the state's acreage, is non-taxable federal land that qualified for PILT payments in the amount of about $32 million statewide in 2013. Last week, the Arizona Association of Counties, the only statewide organization representing leaders of each of Arizona's 15 counties and the governments they serve, adopted a resolution urging Congress to fully fund the PILT program.
The top four county PILT payments in the state go to rural counties with smaller budgets and more pronounced need. They are Yuma and Mohave counties, which get $3.24 million each; Gila County, which gets $3.20 million; and Yavapai County, which receives $2.97 million. Among the hardest hit counties are Graham County, whose $2.6 million payment in 2013 was 15 percent of the General Fund budget, and Greenlee County, whose $783,000 payment was more than 30 percent of the budget.
Johnson brought the PILT issue before the Mohave County Board of Supervisors in November, when a sequester stopped the remainder of PILT funding for 2013 and resulted in counties nationwide losing more than $20 million. Johnson said that in the last 10 years, Mohave County has been compensated between $1.5 million to $3 million for providing services on public lands, including road maintenance, law enforcement and search and rescue services.
Johnson said the county still must provide those services, even without PILT funding. At the time, the board urged U.S. Sen. Jeff Flake, R-Ariz., to look into allocating funds from the Land and Water Conservation Fund to annually and permanently fund PILT. The LWCF generates anywhere from $900 million to $1.3 billion a year from oil and gas royalties from the production of oil and gas in the Gulf of Mexico and on the continental shelf.
"With Mohave County being comprised of roughly 69.5 percent of public land, this funding is crucial," said Johnson at the time. "Without congressional action, Mohave County will be forced to implement budget contingency plans that could result in us having to make cuts to important local government services."
Lawmakers in the West had howled after the PILT program was omitted from a budget deal approved this month. The bill authorizes $425 million to help rural communities pay for basic services such as police and fire protection and road maintenance.
The House approved the farm bill Wednesday on a 251-166 vote, sending the bill to the Senate. The White House says President Barack Obama will sign the bill if it reaches his desk.
Sen. Michael Bennet, D-Colo., hailed the one-year extension, saying it would allow local governments to move forward with their budgets.
"At the same time, we need to provide more certainty for these communities in the long term rather than force them to wonder year to year whether Washington will live up to its end of the bargain," Bennet said. Colorado received nearly $32 million last year.
Rep. Mike Simpson, R-Idaho, said the one-year extension "provides Congress with additional time to find a permanent funding source for PILT," a key priority for Western lawmakers from both parties.
The Associated Press contributed to this report.