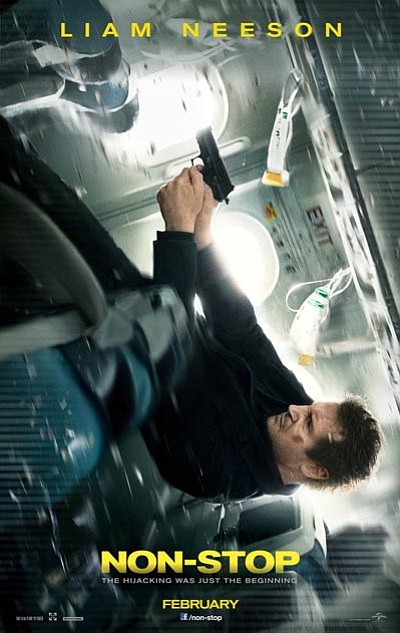 Originally Published: March 3, 2014 6 a.m.
Non-Stop is an apt name for this rip-roaring thriller starring Liam Neeson, Julianne Moore and Michelle Dockery.
As the movie opens, we see a bleary-eyed Neeson, drinking whiskey in an airport parking lot, then boarding a plane and settling into a lovely first class seat (I'm jealous!) for an international flight to London. Julianne Moore's character wrangles a window seat next to him and Michelle Dockery plays a soothing and calm stewardess.
We soon learn that Neeson is a federal air marshal who hates to fly. He starts receiving threatening text messages and the game is on from there.
The action in this film is literally "non-stop" (pun intended), heart pounding and thrilling as Neeson resolutely tries to find the person(s) responsible for the terrifying threats against the 150 passengers in his care.
There are many unexpected plot twists that keep you guessing and on the edge of your seat. I especially liked the fight scenes (in very tight quarters!).
The special effects were excellent and the supporting cast, including Corey Stoll and Lupita Nyong'o, keep the action moving.
There are a few touching moments as we learn of the loss of his young daughter to cancer and ( by his own admission) subsequent divorce and alcoholism, plus his interaction with a young passenger. But the main focus is on the action and there is plenty of it.
I thought the ending was a bit sappy and predictable, but overall "Non-Stop" was a fun and exciting movie, well worth the time.
I am giving it 4 out of 5 miners. Stow your luggage, take your seat and enjoy the ride.