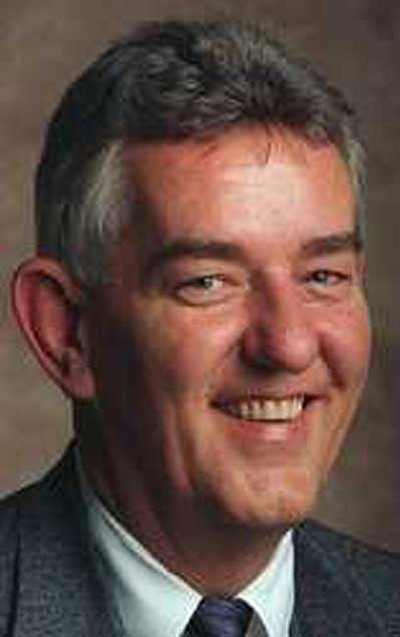 Originally Published: October 16, 2014 3:47 p.m.
Charles R. "Charlie" Waters Jr., a veteran newspaperman, died Oct. 8 at his home in Henderson after a battle with lung cancer. He was 66.
Waters, the son of a newspaperman, spent more than 40 years in journalism, leading the newsroom at many stops along the way. He worked for the Las Vegas Review-Journal until his retirement two years ago.
It was always about the story for Waters, who mentored reporters and editors in newsrooms across the country. On the wall of his office at the Review-Journal was a sign telling those seeking his help polishing their craft that they couldn't enter unless they brought him a good idea for a story.
Among his many newspaper jobs, Waters guided newsrooms as executive editor of the Fresno Bee and the Reno Gazette-Journal and served in the same post at the Los Angeles Times Sunday Magazine. He worked as an editor for the Las Vegas Sun, St. Petersburg Times and served as editor and publisher of The Prescott Courier and the Mohave Valley News, both in Arizona.
He is survived by his wife, Linda; two daughters, Jennifer Goeringer of Highland, Utah, and Jolyn Gagnon of La Quinta, Calif.; a son, Charles "Rich" Waters of Pollock Pines, Calif.; a brother, John Waters of Boulder City; a sister, Julie Lopez of Kingman; and five grandchildren.
A memorial service will be held at St. John's Methodist Church in Kingman at 11 a.m. Saturday, Oct. 25.
In lieu of flowers, the family requests donations to the Nathan Adelson Hospice of Las Vegas or Hearts with Hope Foundation for children with congenital heart disease.