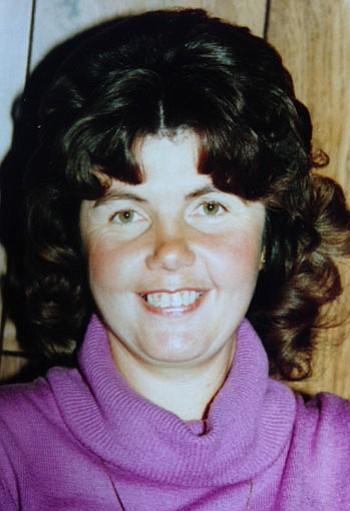 Originally Published: September 17, 2014 6 a.m.
Mary Ann Brill, 69, of Kingman passed away Sept. 12, 2014. Mary Ann was a selfless, loving and devoted mother to her three children and nine grandchildren. She graciously gave up her career to be a full-time mother and homemaker and care for her family.
She enjoyed camping and horseback riding with her family.  She loved spending time with her husband and friends, feeding the elk and deer in the Hualapai Mountains. She was truly an animal lover, and found joy in caring for her beautiful dogs.
Mary Ann is survived by her loving husband of 50 years, Richard William Brill Jr.; son, Ronald William Brill and wife Marlene Brill of Canyon Lake, Calif.; and daughters Kathryn Ann Hubert and husband Matthew Henry Hubert, and Susan Ann Davidson and husband Darrin Eugene Davidson, all of Lake Havasu City.
She is also survived by her eight grandchildren: Christie Lynn Brill, Grady Richard Brill, Ronnie Ann Brill, Mia Cachet Brill, Ashley Nichole Hubert, Cody Matthew Hubert, RaeLynn Ann Davidson and Brandon Darrin Davidson; as well as her dear and loving friends, David Eugene Marshall and wife Jean Marshall.
Visitation will be held from 10-11:45 a.m. Sept. 20 at Sutton Memorial Funeral Home, 1701 Sycamore Ave. in Kingman. A graveside service will follow at noon at Mountain View Cemetery. A celebration of life will follow for family and friends.
More like this story