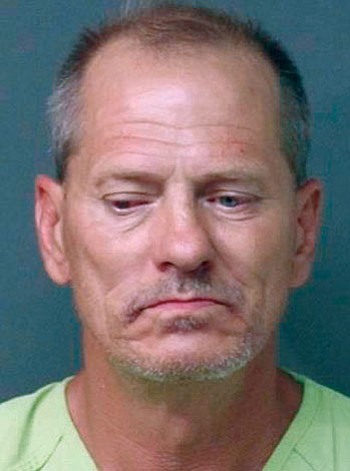 Originally Published: August 3, 2015 6 a.m.
GOLDEN VALLEY - Two Kingman residents face a count of running a chop shop and other charges after Mohave County Sheriff's deputies allegedly caught one of them in the act of cutting up a stolen van at a Golden Valley home Thursday night.
Arthur Loren Kaufelt, 55, and 37-year old Santana Maria Brissette were taken into custody sometime after 8:15 p.m. when deputies responded to a home in the 700 block of Bosque Road. A neighbor reported someone was at the residence and the owners were out of town.
Lights were on inside the home and the garage door was open. Deputies reportedly heard a gas-powered tool in operation. Kaufelt was taken into custody when he exited the garage. Inside, deputies reportedly saw smoke from metal grinding work - and a blue van that was being cut into pieces. The van was reported stolen out of Kingman.
Deputies learned Brissette was inside and entered the home. She did not respond to their calls. She was found hiding in a utility closet and a records check revealed she had a warrant for her arrest. Deputies also allegedly found a glass pipe with residue and a small plastic cap containing a white crystal substance.
Kaufelt reportedly told deputies they found the van in a wash.
Kaufelt and Brissette were arrested on felony charges of conducting a chop shop, theft of means of transportation and burglary, Kaufelt was also charged with possession of burglary tools. Brissette was additionally charged with felony possession of dangerous drugs, possession of drug paraphernalia and a felony probation violation warrant issued by Mohave County Superior Court.