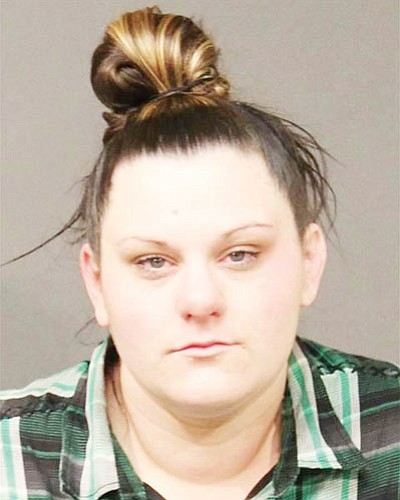 Originally Published: January 23, 2015 6 a.m.
KINGMAN - An investigation into alleged drug sales led to the arrests of four people Tuesday evening, with two of them accused of possessing roughly $10,000 worth of illicit drugs.
Detectives with the Mohave Area General Narcotics Enforcement Team arrested Tina Marie Rensberger, 28, of Golden Valley and James Patrick Russell, 26, on felony charges of possession of methamphetamine for sale, possession of marijuana for sale and possession of drug paraphernalia.
Blaine Allan Wagner, 27, of Golden Valley was arrested on a felony charge of possession of drug paraphernalia and a misdemeanor warrant. A fourth man was arrested on a pair of misdemeanor warrants.
All four of them were taken into custody after they walked out of a business in the 3300 block of Andy Devine Avenue at about 6:10 p.m.
MAGNET detectives searched a home in the 3500 block of Devlin Avenue about two hours earlier and allegedly found about a half-pound of methamphetamine and one pound of marijuana, and several items commonly associated with meth sales, according to Kingman Police spokeswoman Jennifer Sochocki.
It is unclear whose home it was, but Russell is the only person from Kingman who was charged with drug crimes.
Detectives provided local law enforcement officers with descriptions of the suspects. A Kingman Police officer discovered the vehicle in question at the business and arrested the foursome when they exited.