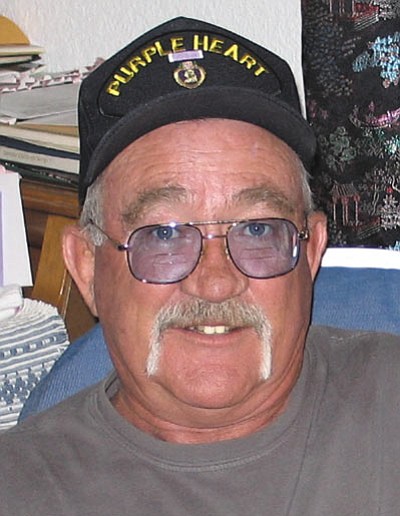 Originally Published: November 11, 2015 6 a.m.
Charles "John" McCarty, 70, of Yucca, was found murdered Oct. 12, 2015, in his home in Yucca.
He was born on Aug. 21, 1945, to Jerrold E. McCarty and Doreen M. (Nelson) McCarty in Kimball, Neb. He was the second of four brothers.
John grew up and was educated in Kimball, Neb. While serving in the United States Navy, he received a GED. Later in life he took college classes from Central Wyoming College in Riverton, Wyo.
At age 17, before finishing high school, John enlisted in the United States Navy and served from February 1963 through June 1971 at duty stations that included the USS Ingersoll, the USS Compton, the USS Sanctuary, NAVADVGRP RAID 75, and as a recruiter. He served several tours in Vietnam, earning numerous medals and commendations.
While stationed on the East Coast he met Donna Marie Mercier. The two wed on Sept. 28, 1968, in the only marriage of John's life. They were married for 22 years.
After the Navy, John worked in the oil field in several states and overseas, working his way from roustabout to company consultant.
He was an avid fisherman, hunter and outdoorsman. He was an excellent cook who loved to feed people.
John was preceded in death by his parents and a brother, Roger "Pike" McCarty.
John is survived by his brothers, Jerrold "Jerry" L. (June) McCarty of Hemet, Calif., and Robert "Bob" McCarty of Anchor Point, Alaska; John's son and daughter, Gary J. (Tina) McCarty of Casper, Wyo. and Melina McCarty; and three granddaughters.
The Lietz-Fraze Funeral Home and Crematory of Lake Havasu was in charge of the cremation. A memorial service was held in Yucca.