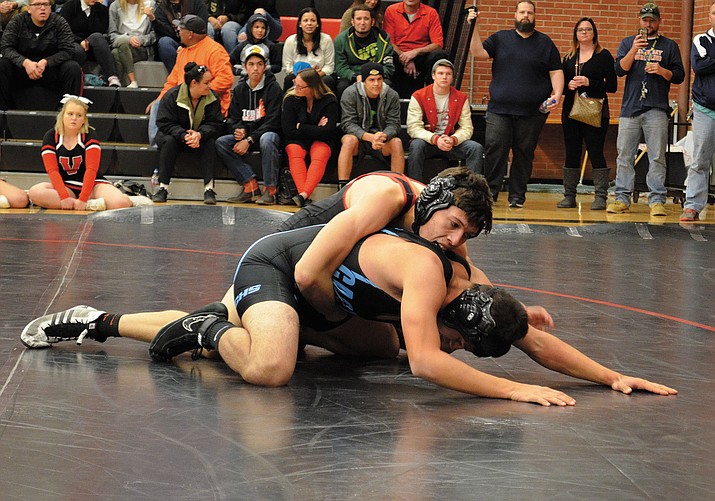 Photo by Aaron Ricca.

Originally Published: December 2, 2016 6 a.m.
KINGMAN – Lee Williams got its season started in the right direction when the Volunteers grapplers went 3-0 at Wednesday's four-team match at LWHS.
Lee Williams took down Bullhead City Mohave (58-24), Lake Havasu (42-39) and Glendale Cactus (54-33).
"We wrestled tough and never quit," said LWHS wrestling coach Dan Ondrejka. "I am confident we will keep growing and getting better."
The Vols had five wrestlers that went 3-0 to lead Lee Williams to the three team wins. Nic Verville (138 pounds), Zach Sanchez (145), Trevor Shaffer (160), Edmond Ashton (220) and Jimmy Wayman (132) each put points on the scoreboard in all three matches for the Vols.
"I can't tell you how proud I am of this team," Ondrejka said. "We still have a lot of work to do, and it's still very early in the season."
Lee Williams next wrestles at the Peaks Invitational today and Saturday in Flagstaff.
As of Thursday, nine teams were scheduled to appear at the tournament.