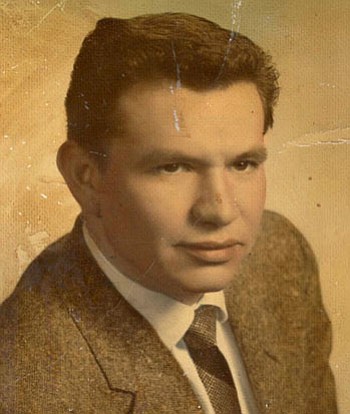 Originally Published: February 7, 2016 6 a.m.
Henry (Hank) Rubin Sandoval passed away peacefully to be with his heavenly Father on Dec. 22, 2015.
He is survived by his wife, Aurora Sandoval; his children, Debbie Brotherton, Michelle Sandoval, Mark Sandoval and Jeffery Sandoval of California. Included among survivors are his brother, Carlos Sandoval of Burbank, Calif.; his two sisters, Gloria Christianson and Terry Melane; many nieces and nephews; plus five grandchildren, Jason Johnson, Andrew Johnson, Rachael Sandoval, Brianna Garner, and Daniel Sandoval; and three great-grandchildren, Jasiana Johnson, Charlandra Johnson, and Bailey Garner.
Hank served in the U.S. Army and is a Korea Veteran. He also was a member of the Good Shepherd Lutheran Church and resided in Kingman with his family for nearly 40 years. Hank was a loving husband and father. Hank will be highly missed.
The memorial service will be held at Good Shepherd Lutheran Church with Ken Bernard at 2 p.m. Feb. 11 at 3958 N. Bank St., followed by a graveside service at approximately 3 p.m. at Mountain View Cemetery at 1301 Stockton Hill Road.