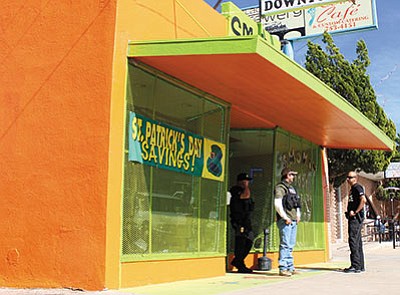 Originally Published: February 23, 2016 4:55 p.m.
ALBUQUERQUE, N.M. (AP) - Two former New Mexico residents have been indicted on drug trafficking and money laundering charges.
Federal authorities say 50-year-old Ray L. Smith and 47-year-old Tamara Phillips were arrested in Kingman last Thursday and made their initial appearances in federal court in Flagstaff the following day.
The court ordered the U.S. Marshals Service to transfer Smith and Phillips to New Mexico to face the charges against them.
The indictment states that Smith and Phillips allegedly distributed synthetic cannabinoids - more commonly known as "spice" - and laundered drug proceeds.
The indictment alleges that between February 2010 and this month, Smith and Phillips participated in a conspiracy to distribute spice from three businesses in New Mexico and Arizona that are owned by Smith and jointly managed by Smith and Phillips.