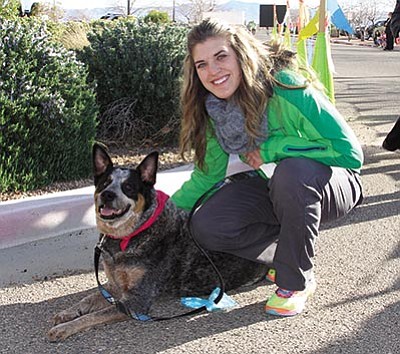 Originally Published: March 6, 2016 6 a.m.
The Second Annual Mangy Mutt Race Walk/Bike/Run event was held Feb. 27 at the Kingman Regional Medical Center's Hualapai Mountain Medical Center.
The Low Cost Spay/Neuter Foundation held the event and the proceeds go to spay and neuter efforts in the Kingman area.
More than 100 people and their dogs participated in the races, which included 10-mile and 30-mile desert bicycle races and a 1K and 5K run/walk.
For more information, visit www.themangymuttrace.com.