Originally Published: November 20, 2016 6 a.m.
Linda Dodson and Louis Vinney, of Kingman, celebrated their 59th wedding anniversary Friday.
The couple married in Costa Mesa, Calif., on Nov. 18, 1957.
They will celebrate at a later date, according to daughter Julianne Cartwright.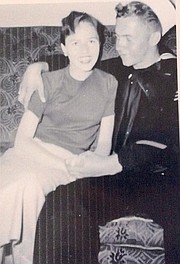 The couple also raised five other children: Marioon, Lisa, Johnny, Jimmy and Joey Vinney; and they have 17 grandchildren and 15 great grandchildren.