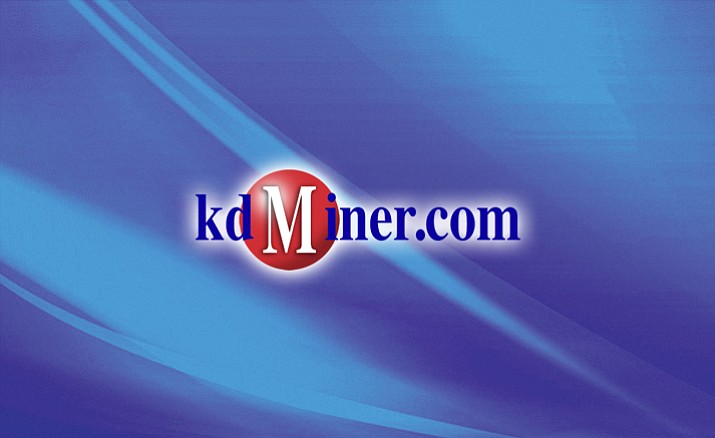 Originally Published: November 27, 2016 6 a.m.
KINGMAN – The Lee Williams girls basketball team opened its season with two big wins last week. The Lady Vols took down Parker 62-38, and then handled Kingman Academy, 40-15.
Parker stayed relatively close to Lee Williams (2-0, 4A Conference) through three quarters but trailed 47-36 heading into the fourth. The Lady Vols poured it on by outscoring the Broncs 17-2 for the 62-38 win.
Chania Scott had a double-double with 24 points and 14 rebounds for the Lady Vols. Simari Straoafaiga scored eight, Kristan Finch and Hayle Davis each finished with seven, and Madison McGlathery chipped in six points and grabbed 13 rebounds.
Lee Williams forced Kingman Academy (0-2, 2A) into a scoring drought that lasted nearly two quarters in that win for the Lady Vols.
Finch led Lee Williams with eight points, and Madi Arave, Siava Allen, Cassidy Torrey and Scott each tallied six.
Amberlee Steed led the Lady Tigers with four points, and Jerry Pike chipped in three.
Lee Williams next hosts Scottsdale Cactus Shadows (0-0, 4A) at 7 p.m. Wednesday.
Kingman Academy hosts Lake Havasu (1-1, 5A) at 7 p.m. Tuesday.
BOYS SOCCER
Mohave 5, Kingman 3
At KHS, Mohave blistered Kingman for two quick goals in the 57th minute, and the T-birds came away with a 5-3 win Tuesday.
Kingman (0-1, 3A) and Mohave (1-0, 4A) were tied 2-2 at the half, as the Bulldogs got goals from Chandler Baca in the 17th minute to tie the match 1-1, and Manuel Tadeo in the 25th minute that gave Kingman its only lead, 2-1.
Baca scored again in the 65th minute on an assist from Tristan Hanks to narrow Mohave's lead to 4-3. The T-birds scored again in the waning moments of the match for the 5-3 win.
Kingman next plays at Lee Williams at 6 p.m. Tuesday.