McCain, Kirkpatrick debate tonight
Bob Christie, Associated Press
Originally Published: October 10, 2016 10:03 a.m.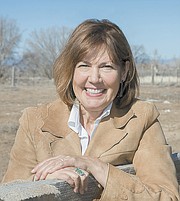 PHOENIX (AP) — Democratic U.S. Rep. Ann Kirkpatrick and Republican U.S. Sen. John McCain face off tonight in their only debate before next month's general election.
The one-hour debate, which will be televised on Arizona PBS at 7 p.m., comes just two days after McCain pulled his support from GOP presidential candidate Donald Trump in the wake of lewd comments he made in a 2005 videotape.
McCain joined a chorus of fellow Republican elected officials who pulled their support from Trump on Saturday. But his decision came after months of continuing to back the businessman despite attacks by Trump on the family of a fallen soldier, Trump's vow not to back NATO allies in some cases and even Trump's attacks on McCain's own military service.
Kirkpatrick has been criticizing McCain for his support of Trump for months. She said his abandonment of Trump was too little, too late.
"For more than a year, McCain stood by Donald Trump, pledging his support more than 60 times," Kirkpatrick said in a statement Saturday. "He missed the chance to show political courage and lead."
A frustrated McCain had tired of questions about his support for Trump during the summer, insisting that he would back his party's nominee. On Friday, he condemned Trump's 2005 comments, but McCain didn't pull his support, saying "he alone bears the burden of his conduct and alone should suffer the consequences."
A day later, McCain said he had finally had enough, saying he had wanted to support the GOP nominee but would instead write in another Republican's name on his ballot.
"... Donald Trump's behavior this week, concluding with the disclosure of his demeaning comments about women and his boasts about sexual assaults, make it impossible to continue to offer even conditional support for his candidacy," McCain said.
McCain is seeking a sixth term in the Senate, and Kirkpatrick is trying to upset the 2008 Republican presidential nominee.
Topping Kirkpatrick's list of criticisms is that McCain's 33 years in Congress have changed him and that he continued to support Trump despite his insults. She has also criticized him for changing his position to fit his audience, a knock on different positions he features on his English and Spanish language websites.
McCain argues Kirkpatrick is too liberal for Arizona. He points to her support of the federal Affordable Care Act and says she walked out on constituents during a 2009 meeting about health care reform in Holbrook. He says the health care law is broken and needs to be repealed.
Kirkpatrick acknowledges the law has problems, but she said they need to be fixed so that those who benefit from it don't lose coverage.
McCain, 80, served in the U.S. House before being elected to the Senate in 1986. He lost a bid for president to President Barack Obama in 2008.
Kirkpatrick, 66, represents the sprawling 1st Congressional District, which spans much of the northeastern part of the state and south to the Tucson suburbs. She has represented the district for three terms during two separate stints. She was defeated in 2010 but won the district again in 2012.
Polls show Kirkpatrick is trailing, but she noted last week that she has pulled out election wins in the past where she was expected to lose and that turning out voters, especially the state's growing Latino population, is key to a Democratic victory.
McCain also has courted the Latino vote.
SUBMIT FEEDBACK
Click Below to:
More like this story