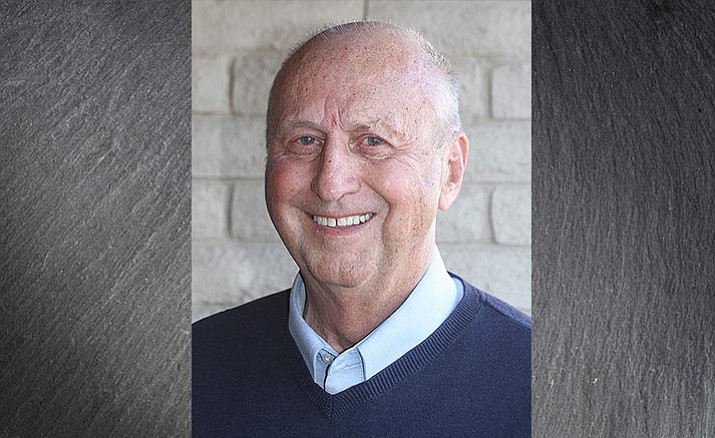 Originally Published: October 23, 2016 6:02 a.m.
This story brings two questions to mind if, as a student alleges, Kingman Middle School math teacher and Athletic Director Joy Lightner demanded the student stand for the pledge of allegiance on Sept. 12, a clear violation of the law and Kingman Unified School District policy.
Was Lightner aware of the policy and what consequences might be paid if her alleged actions constitute a violation?
Kingman Middle School Principal Donald Burton said he was unclear if Lightner was aware of the policy that forbids compelling students to engage in patriotic activities, as she just recently joined the school's teaching staff.
Prior to that, Lightner was what the district refers to as a teacher on assignment, meaning she taught at various schools whenever a teacher was needed. Burton said Lightner was out of town and unavailable for comment late Friday afternoon.
District Superintendent Roger Jacks had no knowledge of whether Lightner was aware of the policy, but he said he has consistently emphasized to faculty and staff that interfering with freedom of speech is prohibited, per district policy.
The disciplinary measures administered for violating any district policy depend on the seriousness of the offense. Speaking in general terms and not specifically to this incident, Jacks said actions range from verbal or written reprimands to termination.
"We take appropriate disciplinary measures," he said. "It would have to be a grievous situation to terminate an employee."
In an email sent out to the district's principals and certified staff Thursday, Jacks left no doubt on the district's position:
"The American Civil Liberties Union of Arizona (ACLU) has voiced a concern over school / classroom procedures of conducting the pledge of allegiance. As a reminder to all of us conducting the pledge of allegiance, I submit the following:
"Going all the way back to the United States Supreme Court Case of West Virginia State Board of Education vs. Barnette in 1943, it has been unconstitutional to require a student to stand for or participate in the pledge of allegiance. It is also illegal to threaten to punish, coerce or intimidate a student who refuses to stand up and/or recite the pledge of allegiance. A student has the right to remain seated and silent without fear of any adverse actions.
"I also want to thank you for your amazing commitment to the well being of our students and their education. I know KUSD 'CARES.'"
Related Stories