Rucker's withdrawal ends City Council election drama
Mayoral election between Anderson and Gates still up to voters

Originally Published: October 23, 2016 6:01 a.m.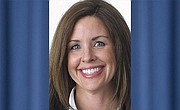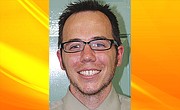 KINGMAN – There will be no Election Day jitters for Kingman City Council candidates Jamie Scott-Stehly and David Wayt.
A three-way race for two seats came to a premature finish when Gary Rucker withdrew his name from consideration on Friday, according to an email sent out by City Manager John Dougherty.
The only remaining race in this particular election is between Mayor Richard Anderson and Monica Gates, a former mayor and city councilwoman. The battle between the incumbent and Gates is heating up on social media, but a much anticipated debate between Anderson and Gates was canceled after Gates suffered the death of a relative.
While the question of who will hold the gavel when the new council meets for the first time remains unanswered, the council will have three new members with the addition of Stehly and Wayt. Travis Lingenfelter won his seat outright following the Aug. 30 primary election. Vice Mayor Carole Young and Councilman Ken Dean opted not seek terms and Councilman Larry Carver bowed out following a poor showing in the primary.
The new members have all stated changing the status quo within the Kingman Airport Authority, the governing body of the Kingman Airport and Industrial Park, is one of their primary goals once they take office.
Rucker, though, cited the situation at the airport as his only reason for running and he didn't deny he was a one-issue candidate.
The pilot, airplane mechanic and Federal Aviation Authority employee owns a hangar at the airport, which, according to Lingenfelter, made him a target. Rucker said he didn't want his employment or hangar to cause problems.
Rucker said many people have threatened to oppose him due to his ties to the airport and FAA.
Lingenfelter said the Kingman Airport Authority was planning to cite a potential conflict of interest for Gary if voted in, which would prevent him from casting any votes on issues pertaining to betterment of the Kingman Airport and Industrial Park," wrote Lingenfelter, who gave the Miner permission to cite his social media commentary.
According to Lingenfelter, Rucker cares too much for Kingman to be an impediment to changing the culture at the airport.
I sincerely applaud Gary for his selfless act, putting the wellbeing and long term prosperity of Kingman in front of himself. You don't see that often these days. I am proud to know Gary, and I look forward to confronting challenges, overcoming obstacles, identifying solutions, and moving the Kingman Airport & Industrial Park towards a better tomorrow in partnership with the businesses out there.
Anderson also has been at odds with the Kingman Airport Authority, but he said he also believes there are other important issues the council must address going forward.
More like this story
SUBMIT FEEDBACK
Click Below to: