Lee Williams football getting early start to 2017 season
Originally Published: August 1, 2017 6 a.m.
Photo Gallery
Lee Williams football practice, July 27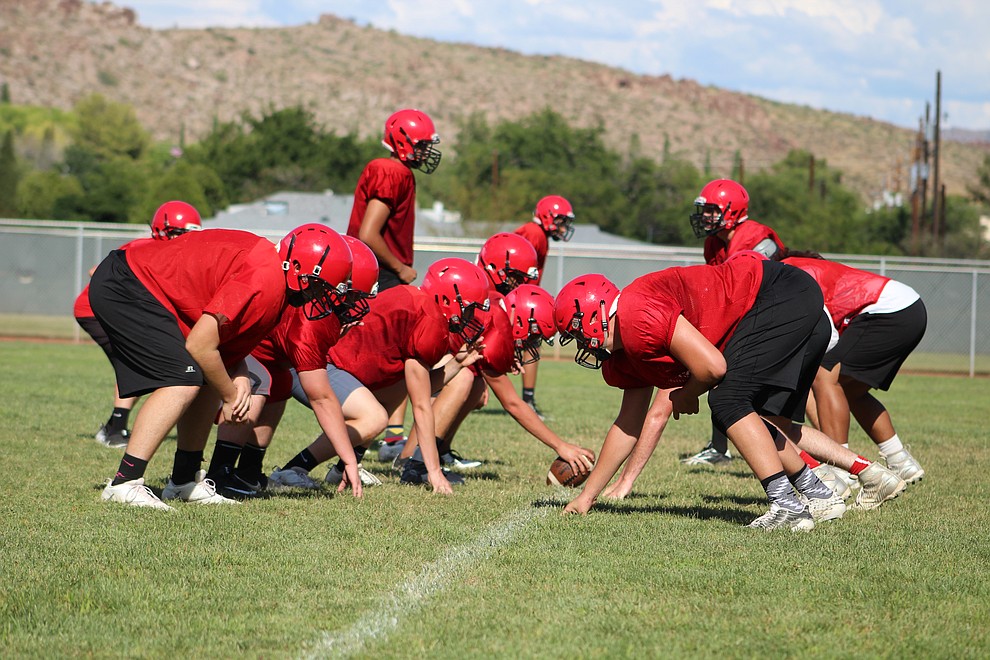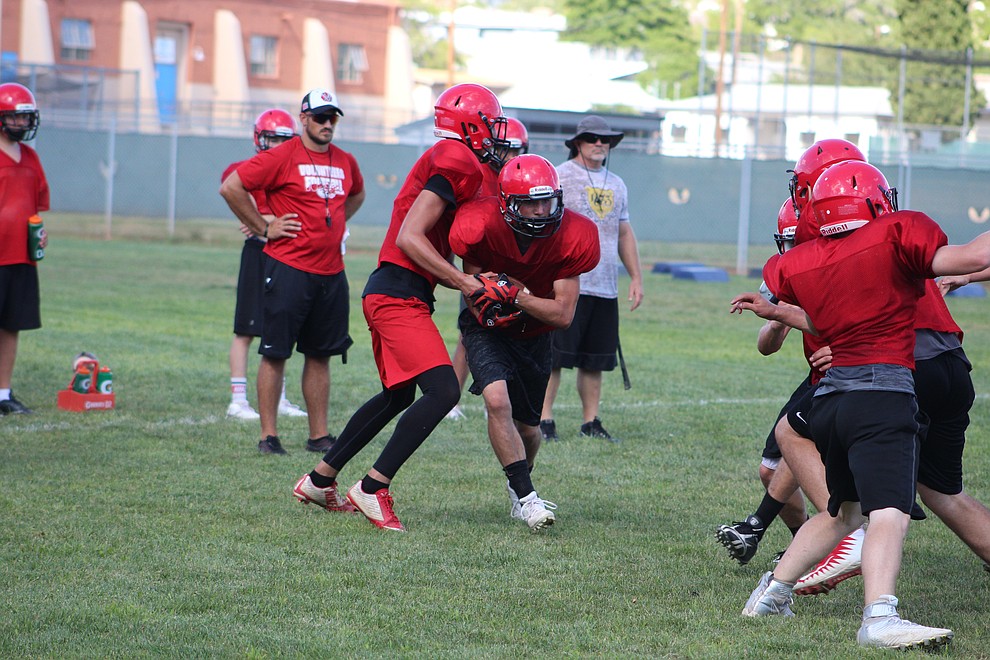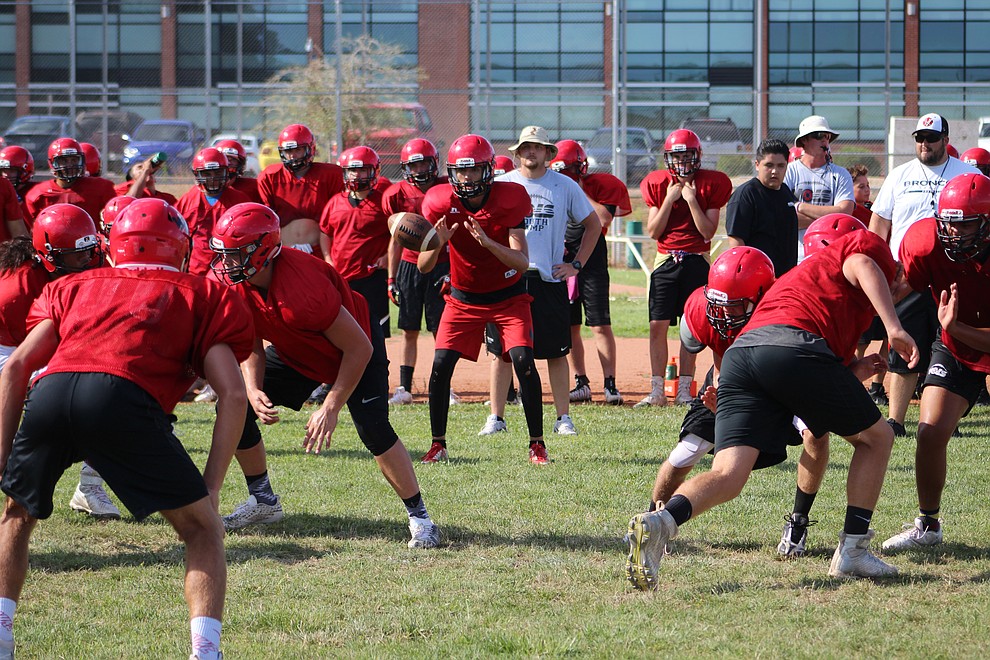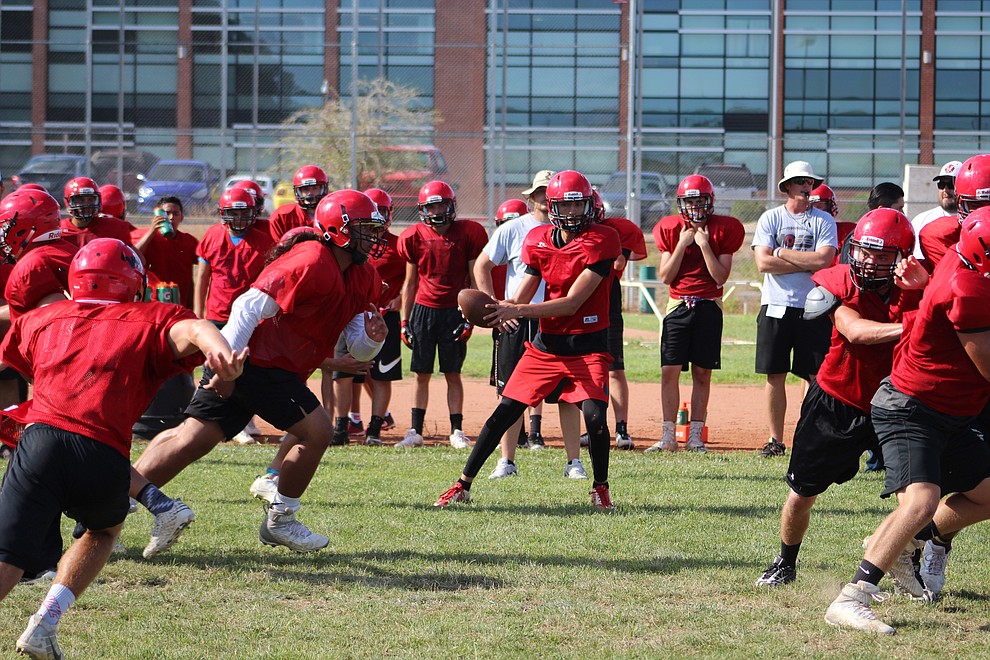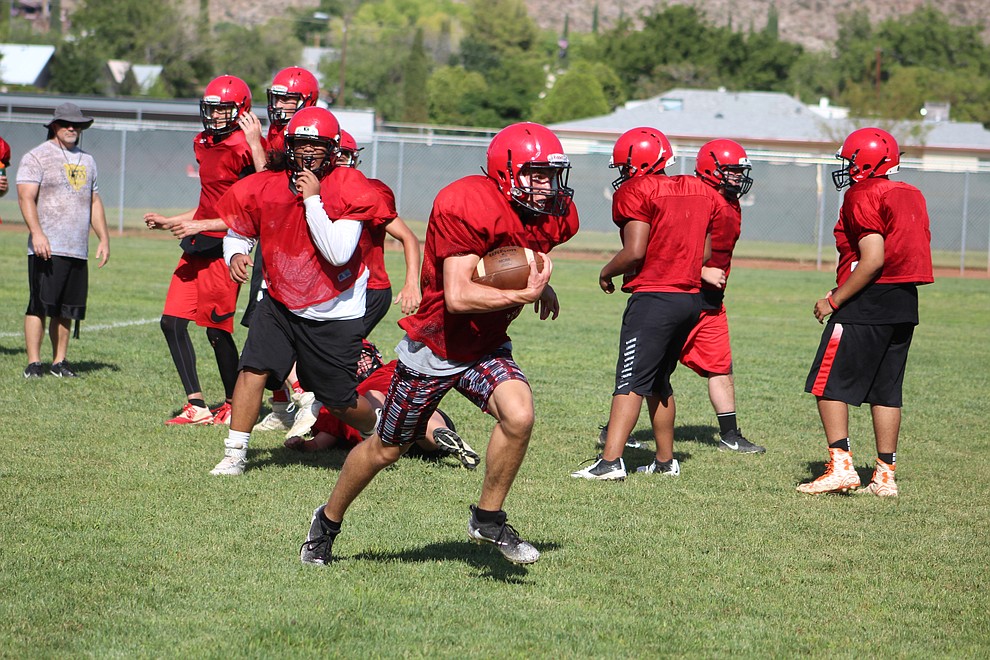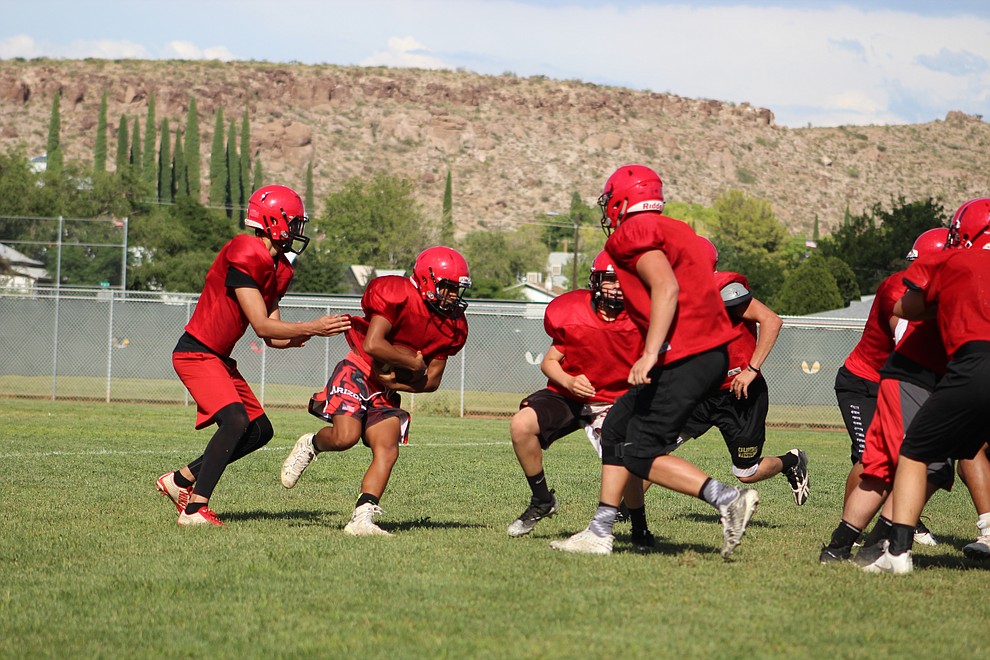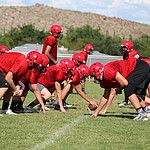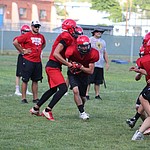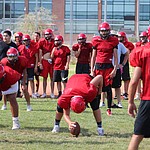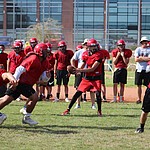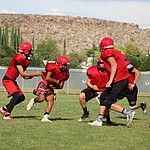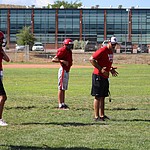 KINGMAN – The Lee Williams High School football team doesn't play its first game until Aug. 25 vs. Kingman High, but the Volunteers are already practicing in helmets and shoulder pads.
The Arizona Interscholastic Association is allowing teams to start practicing earlier this season and Lee Williams football coach Clint Sasse knows there are positives and negatives to it.
"A month is a long time to prepare for your first game," Sasse said. "There's good and bad from it. The good is you have more time to prepare, obviously. The bad is we want to keep these kids focused and interested in the game of football, which I think we've done a good job of, so far."
The Vols have also seen their numbers increase since the first practice on Aug. 24. Once school started Aug. 26, Sasse said a lot of new athletes joined the team.
While more players should prove beneficial, the additions still have to be brought up to speed.
"It's kind of a learning curve," Sasse said. "Our older guys who are familiar with our system and how we do things are taking on a lot of leadership to get these young kids to do the right things."
Lee Williams has also focused a lot on conditioning and teaching the fundamentals. That has already proven to pay dividends for the Vols.
"I've seen big improvements, especially in our effort," Sasse said. "I think effort is one of the most important things in the game of football. Our effort has definitely improved every single day we've been out here."
While that may be the case, starting practice early can sometimes result in athletes losing focus. Sasse is making sure that doesn't become a problem though.
"It's very important that you remind them that football is fun by doing fun things," he said. "We'll mix up practice every once in a while – throw the offensive line in the skill positions and the skill positions in the offensive line and play 10 plays each. Make sure it's fun and everyone is laughing. Then they know we go back to work."
While Lee Williams doesn't play an official game until Aug. 25, Sasse said he plans to have an intra-squad scrimmage either this week or next prior to an Aug. 18 scrimmage at Wickenburg.
In the meantime, Sasse and his staff already have mapped out who will see playing time. However, they won't set an official depth chart until after this week.
"We see young kids coming up every day and really impressing us," Sasse said. "So you never know."
More like this story
SUBMIT FEEDBACK
Click Below to: