Prep Football: Lee Williams cruises past Kingman, 38-0

Originally Published: August 26, 2017 6:25 p.m.
KINGMAN – The Lee Williams High School football team had yet to lose a game to its rival Kingman High, and that didn't change Friday night as the Vols controlled the momentum in a 38-0 win over the Bulldogs.
Photo Gallery
Kingman at Lee Williams - August 25, 2017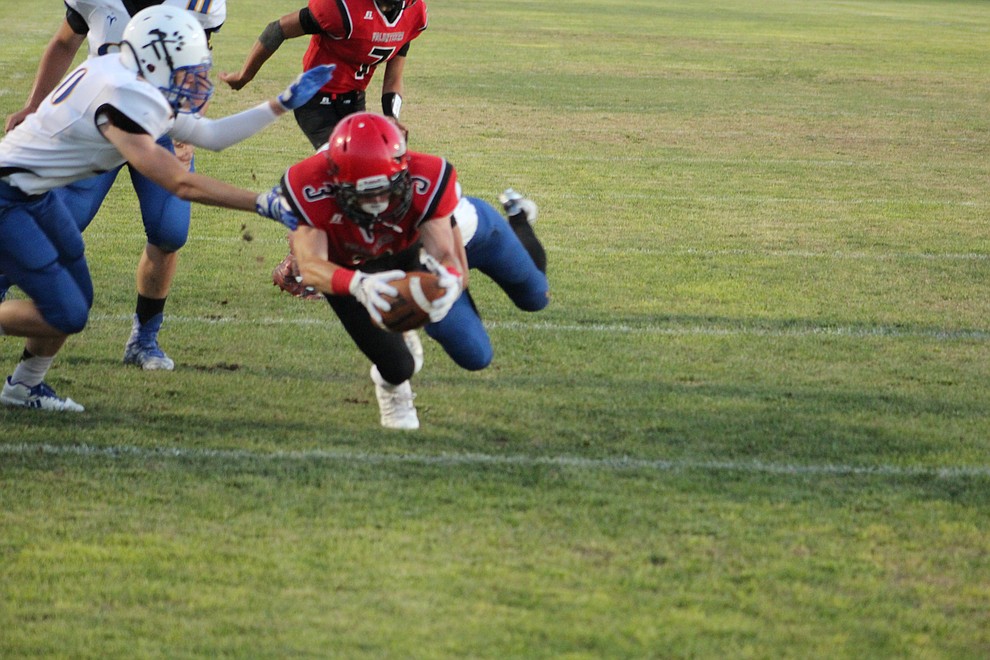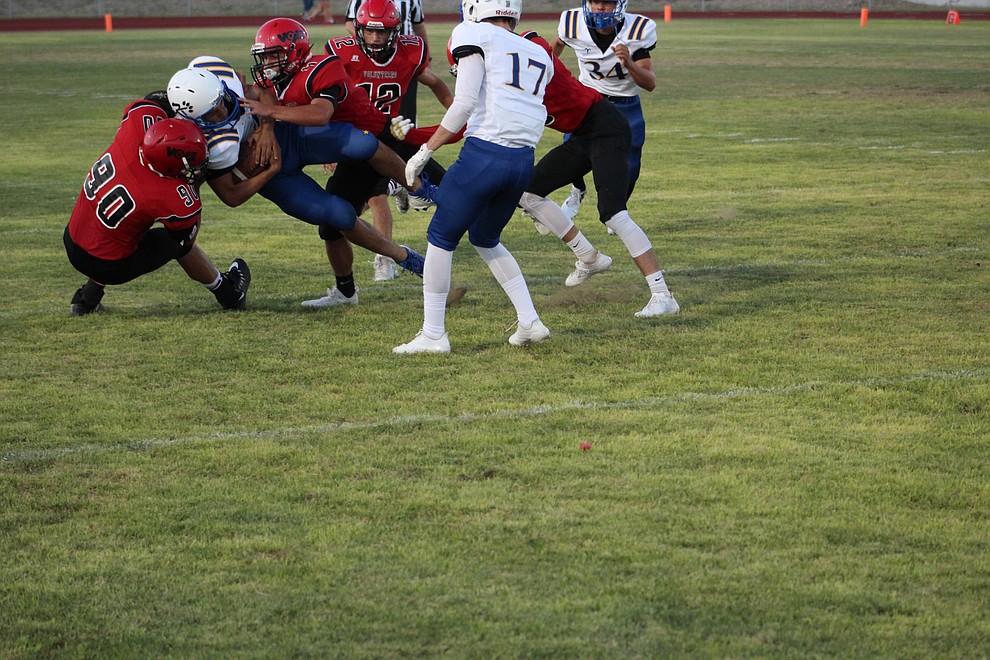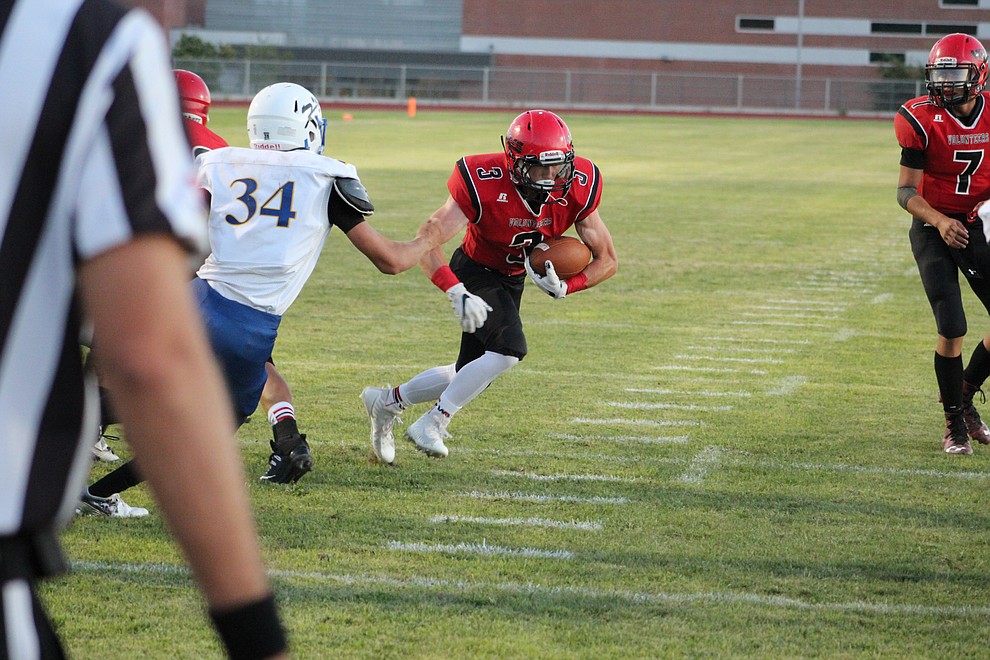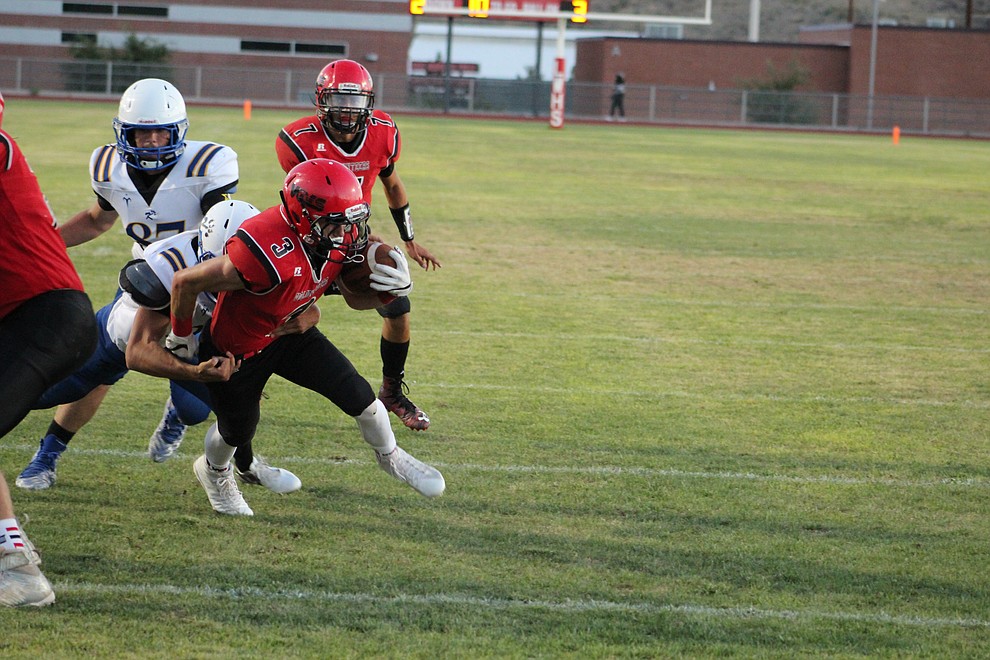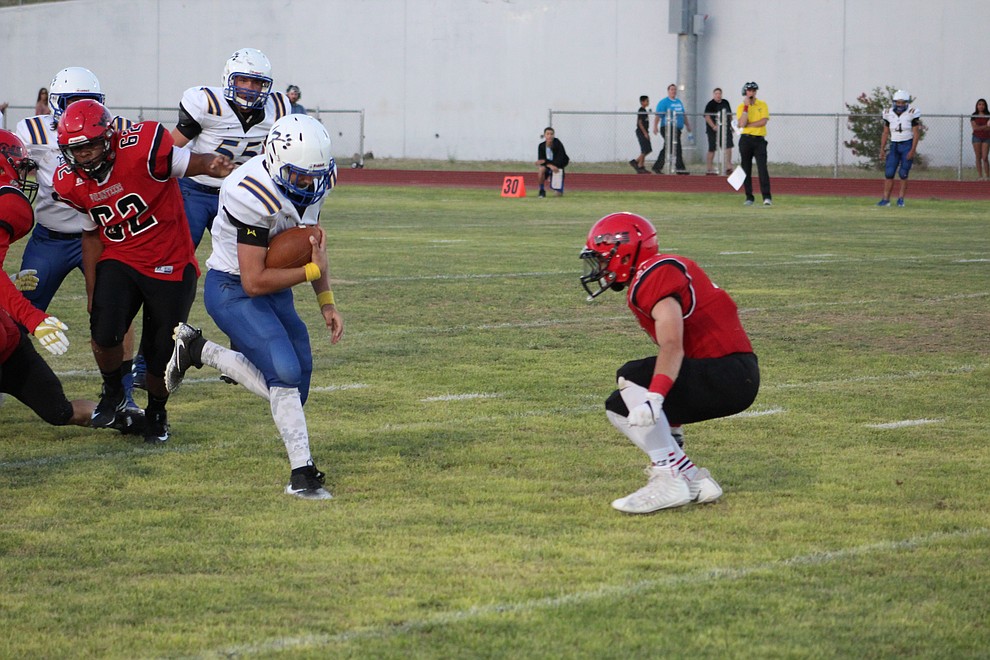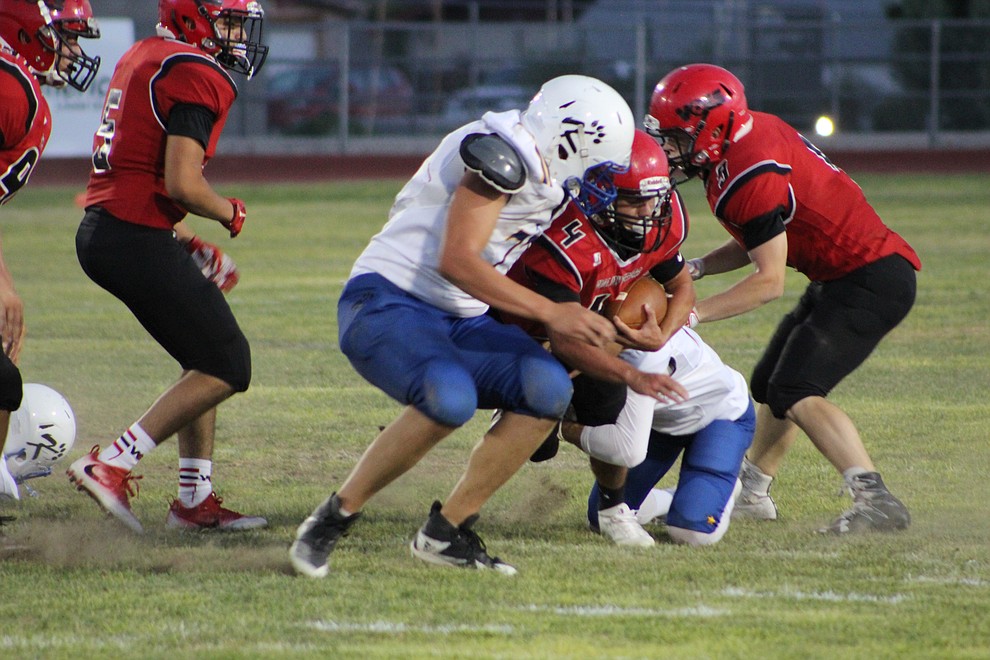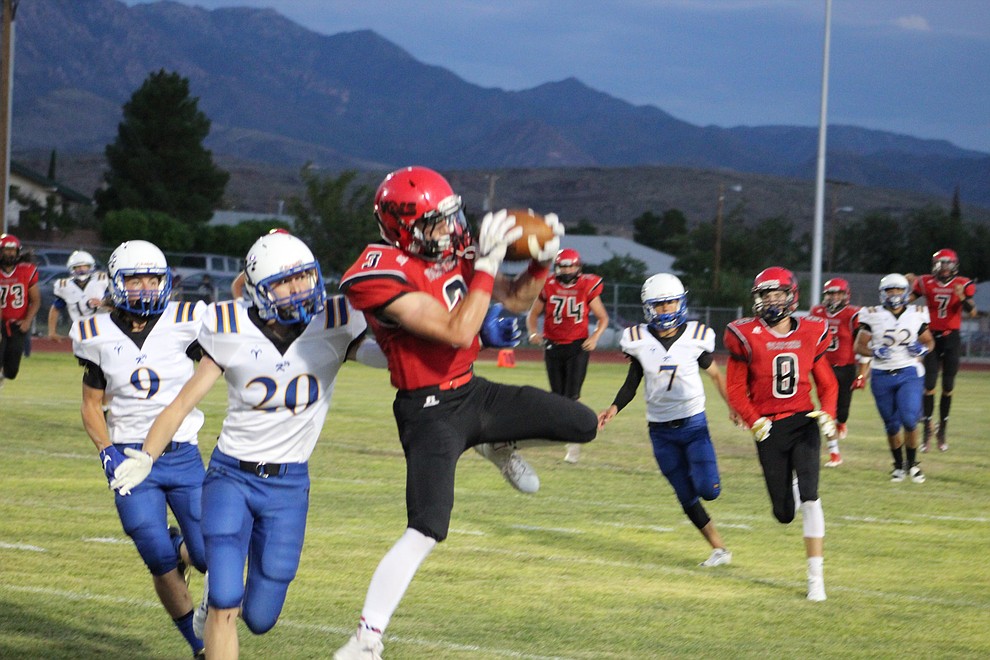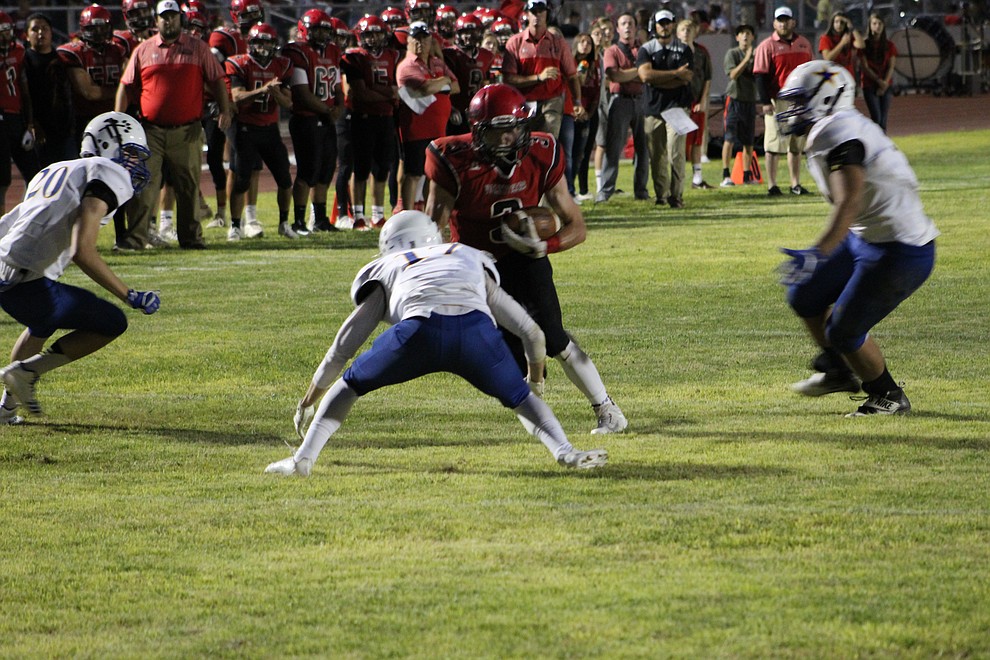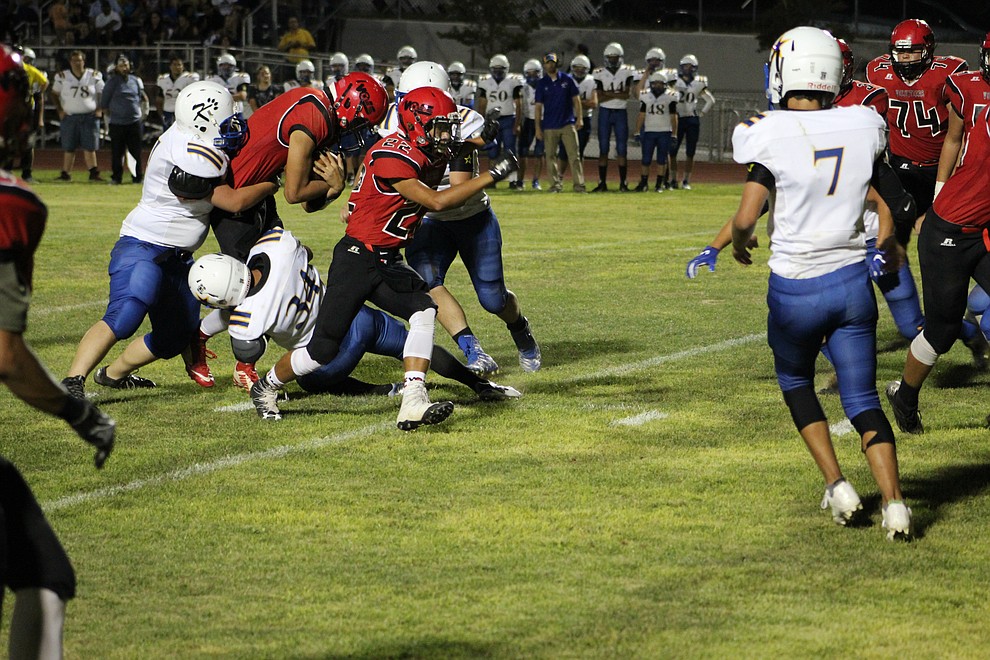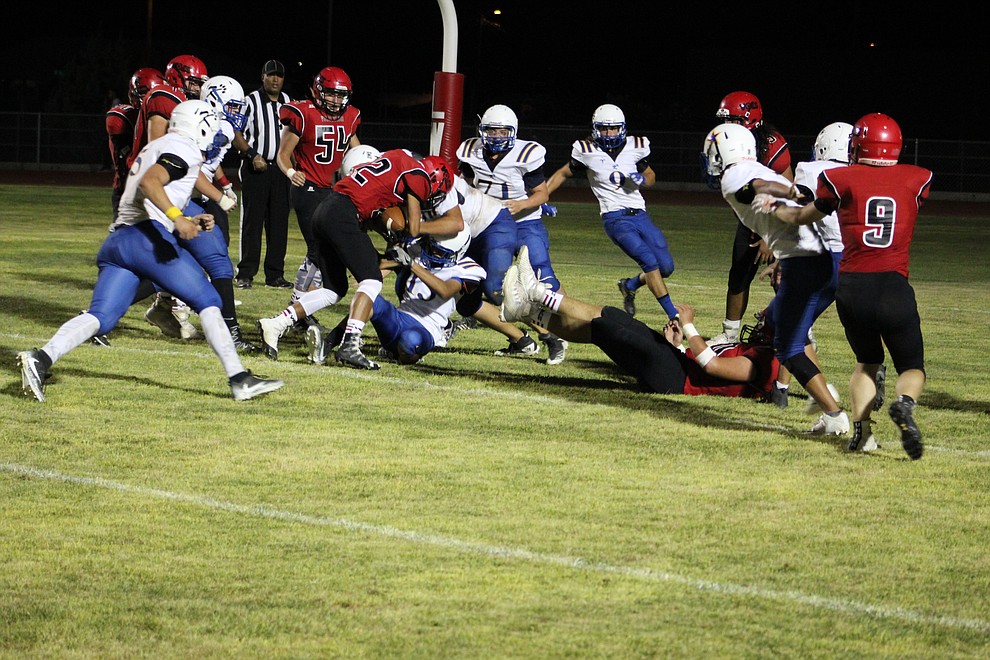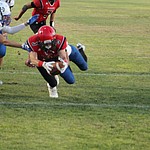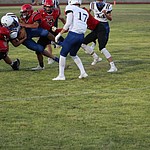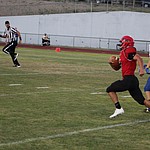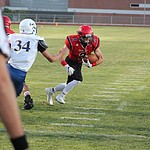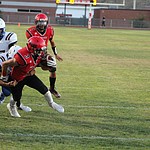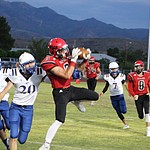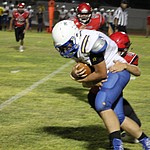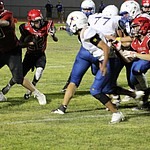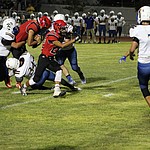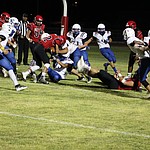 "It was a really big game, we've been looking forward to this forever now," said Lee Williams quarterback Enzo Marino. "We've been preparing for weeks and weeks for this one game. Now we just have to keep that same mentality and move forward to the next game."
The win was also special for Clint Sasse, as it was his first victory as Vols head coach. However, he quickly shifted the focus back to the team.
"It's great, but less for me and more for the kids," Sasse said. "The kids came out and they did exactly what they were supposed to do. We took care of the football, we controlled their run game and we established the run game. We did exactly what we needed to do. All praise to them. I'm more proud of them."
Lee Williams definitely established the run game, as seven different Vols accounted for 318 yards on the ground. Tyler Miner led the way with 81 yards, while Paul Giglio added 62 and Donnie Simms finished with 48 yards.
"We have a lot of weapons," Sasse said. "We can do a lot of things this year if we keep executing the way we do."
Lee Williams also has plenty of depth at quarterback in Marino and AJ Herrera. Marino started the game, finishing with a rushing touchdown. Herrera also saw playing time and scored on the ground and through the air.
"I thought they both played really well," Sasse said. "It's a good thing for us to have two quarterbacks. It's something that we have to sit down as a coaching staff and decide what we're going to do – if we're going to go with one of them or try to go with both of them. That's a coaching staff decision over the weekend."
One area Sasse and his staff don't have to worry about is the ground attack. Giglio quickly proved that in the first quarter, rushing for a 3-yard touchdown to open the scoring.
The Vols kept it going in the second quarter – putting up 25 points on the scoreboard.
Marino and Sims started the scoring onslaught by each tallying 1-yard touchdown runs. Then Giglio recovered a fumble and returned it six yards to give Lee Williams a 26-0 advantage.
The Vols weren't done yet though.
Herrera later found Edmond Ashton wide open in the end zone for a 15-yard touchdown and a 32-0 lead at halftime.
Herrera later added a 2-yard rushing touchdown in the third quarter for the final tally.
"I always go by, 'If it ain't broke, don't fix it," Sasse said. "We were running the ball really well, so we just kept running the ball. In our philosophy we establish the run game and if it's working, we're going to keep doing it."
The Vols (1-0) welcome Dysart to town Friday for a 7 p.m. contest.
"We have a lot of work to do and a long way to go," Marino said. "But this was definitely a big win for us."
More like this story
SUBMIT FEEDBACK
Click Below to: