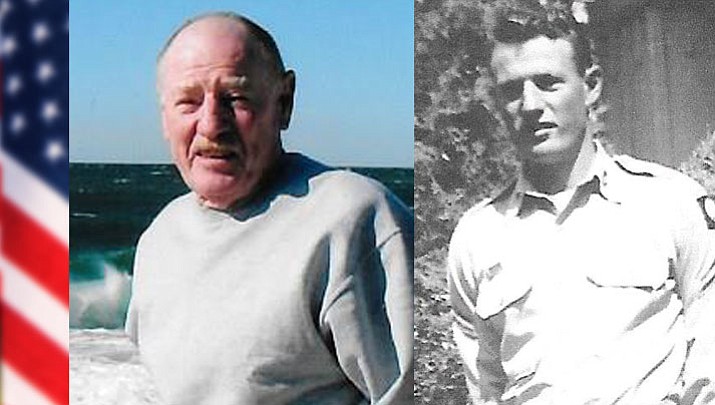 Originally Published: December 10, 2017 5:58 a.m.
Bill Mount, long-time resident of Golden Valley, Arizona, passed away on Nov. 30, 2017 at Little Company of Mary Hospital in San Pedro, California.
He was born on April 2, 1928 in Oklahoma to Joseph Lewis Mount and Enid Naomi Lewelling. In 1943, at the age of 15, he moved to Santa Monica, California and attended Santa Monica High School.
After high school, he worked for Douglas Aircraft, Pack Aero Engineering, and Boeing Aircraft as a Machinist. He was inducted into the U.S. Army, and stationed at Fort Bragg, North Carolina in the 82nd Airborne.
While in the Army he met Melba Smith and they were married on May 1, 1952 in Raleigh, North Carolina where their four daughters were also born.
In 1958, the family moved to southern California where Mr. Mount worked as a Machinist Specialist for Bethlehem Steel Corporation until it closed. He later worked for Southwest Marine, Golten Marine, and In Place Machining.
He was preceded in death by his parents, his wife, two sisters, and his son-in-law Vincent Kordich.
He is survived by his four daughters; Joanie Kordich, Melanie Limon, Diana Gross (Michael), and Deborah Standerfer (Scott), all of California, his grandchildren, and his great grandchildren.
Internment will be held at Mountain View Cemetery, 1301 Stockton Hill Road, Kingman, Arizona on Saturday, Dec. 16, 2017 at 1:30 p.m. Sutton Funeral Home to handle the arrangements.