Economic development experts headline Mohave Republican Forum
Originally Published: February 6, 2017 6 a.m.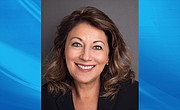 KINGMAN – Economic development will be the focus of the agenda when the Mohave Republican Forum meets at 5:30 p.m. Wednesday at Golden Corral, 3580 Stockton Hill Road.
Guest speakers will be Gregg Martin, president and chief executive officer of the Kingman Area Chamber of Commerce; Mark Petersdorf, director of Mohave College's Small Business Development Center; and Travis Lingenfelter, Kingman City Councilman and former economic development director for Mohave County.
They'll be sharing their visions for economic development in Kingman and Mohave County and taking questions from the audience.
Richard Basinger, president of Mohave Republican Forum, grilled Mayor Monica Gates about the unrepaired chuckholes on Kingman streets and weeds that continue to grow around town at the prior Forum.
He's sure to bring up those issues again as a barrier to attracting new business. He feels city funds could be better used to improve streets and clean up the town, rather than investing in a "Welcome to Kingman" arch over Beale Street.
Basinger will be asking if significant economic development can be a reality in Kingman, or just talk from government leaders.
"Are there any ideas and concepts they are missing, which if implemented would result in greater amounts of real economic development becoming reality, rather than just words?" Basinger said.
The club asks for a $2 donation to defray meeting costs. Early-bird pricing for the buffet is available prior to 4 p.m. Call Rita Basinger at 928-692-4771 or email her at basingerreb@gmail.com.
More like this story
SUBMIT FEEDBACK
Click Below to:
This Week's Circulars
To view money-saving ads
For as little as $3.49*