Make coffee, not war: Who has the best beans?
By
Aaron Ricca
|
ARicca2
Originally Published: February 24, 2017 6 a.m.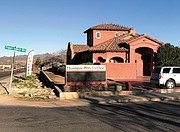 For coffee drinkers, getting through the daily grind would not be possible without starting off with a different kind of daily grind.
The coffee customer rainbow spans from the mega-chain-only drinking fundamentalist to the drywall installer slurping whatever gas station black-oil joe will get his motor running.
But how picky are the locals about price and quality? It depends on who you ask. Quality, service and proximity all factor into the caffeine equation.
"I drink whatever is closest," said freelance tradesman Nick Vanheyningen, trying to make up his mind on what to drink from Beale St. Brews Coffee Roasting Co. on the corner of Beale and Fifth streets downtown.
"What I'm drinking depends on what the day is going to bring me," he said, as he had already been to three parts of town as of about 8 a.m. Vanheyningen was one of about five customers – among county workers, retirees and downtown business owners – at the brew house and said he doesn't mind the price differences around town as long as the coffee "keeps him going."
Manager Chelsea Curry said the business gets a fair share of city employees, firefighters and police officers. The new location – located inside a former bank – has been open about a year. The old location was tucked between Floyd and Co. Real Pit BBQ and the Wine Cellar in the Central Commercial Building.

"We get tons of tourists, too," she said. "On the corner lot we get a lot more foot traffic."
The shop brews its morning coffee with beans roasted on-site. They get their fresh beans in 150-pound bags from different parts of the world.
"They're still green when we open the bags," Curry said.
A cup of medium or dark drip coffee runs $1.97 for a 16-ounce cup and $2.24 for a 20-ounce cup. Specialty drinks like lattes run from $2.80 to $5.05. Coffee is available 6 a.m. – 6 p.m. seven days a week.
Hualapai Kwik Stop on Hualapai Mountain Road is a bit less complicated when it comes to brewing coffee, but for a gas-station/convenience store, they grind fresh beans for their brew. Their coffee customers vary from construction workers slaving away at the nearby developments to white-collar professionals rolling down from the foothills to fill up on gas and the eye-opening by-product of coffee grinds.
One customer, beer distributor Scott Ellis, has been a regular for years, topping off his refillable plastic cup (up to four times a day) with the same brand every morning.
"I am a frequent flyer right here," he said. "By far this is the best coffee. It's the honest to God truth."
Prices range from $1.09 for a 16-ounce cup to $1.49 for 20 ounces. The same goes for the push button pre-packed cappuccino and hot chocolate mixers.
Ellis liked the prices (he was paying .89 cents for his usual refill), but paying anything more than $2 is pushing it.
"I'm fine with the coffee here," he said. "Plus it's a family oriented business."
Manager Sarah De Nubilo confirmed Ellis is one of many regulars that grab a cup and chat briefly on their way to work – be it in the morning or before a graveyard shift. The store hours are 6 a.m. to 10 p.m. (9 p.m. on Sunday) and there's almost always a hot pot ready to pour.

"I've even had customers call before close and ask me to put a pot on," De Nubilo said.
Up the road at Hualapai Mountain Coffee and Café, retiree Phil Cheety was sipping on a basic unflavored latte. It wasn't so much about the brew as it was the peaceful environment inside the former spec home.
"The prices are reasonable and the coffee and service is great," Cheety said. "I'd be happy to pay $5."
The Golden Valley resident makes the drive each morning just to have coffee. He said besides the gas stations (which he hates) there aren't any other places like the Kingman coffeehouse. He used to be a Starbucks fan, but strayed due to the company's political leanings.
Manager Shar Welch said the business's spacious den and separate rooms allow for a variety of customers. They also serve non-coffee drinks as well as breakfast and lunch. She gets everyone from the Hualapai Foothill residents on their way to work, local professionals using their laptops on the coffeehouse Wi-Fi, high school kids heading to the nearby bus stops to Kingman Firefighters from Station No. 4 a few blocks away.

She gets her beans from the Prescott-based Firehouse Roasters, and tries to get the healthiest ingredients for all her products.
"We try to get anything organic we can," Welch said. "That's really hard in Kingman."
Coffee prices range from $1.50 for a 16-ounce cup of coffee to $2 for 20 ounces. The specialty and coffee blends run $4.25 to $5. Hours are 6 a.m. – 4 p.m. Monday – Saturday.
Talking about coffee without mentioning Starbucks is like talking about the '60s without mentioning drugs.
The chain did win the Kingman Daily Miner's 2016 Readers Choice award for best coffee (edging out Beale St. Brews and Hualapai Mtn. Coffee).
And then there's the corporate franchises like Circle K and McDonalds, but more often than not in the news business, those grab-and-go establishments work just fine for most folks.
More like this story
SUBMIT FEEDBACK
Click Below to: